Perlman Clinic Expands to Del Mar
Monday, November 18, 2019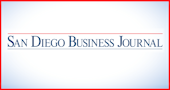 Perlman Clinic has opened its ninth location – this one in the Del Mar Highlands Shopping Center.
Founded in 2005, the urgent care and primary care provider touts same-day and next-day appointments that can be booked online.
It also says its doctors – spanning family, internal, integrative and preventative medicine – see fewer patients each day than the industry average.

While calling itself a "medical home," Perlman clinic has contracts with UC San Diego, Scripps Health, Sharp HealthCare and others.

Perlman Clinic's other locations are in Carlsbad, Downtown La Jolla, the Scripps Memorial Campus in La Jolla, Clairemont, Hillcrest, Kensington, Downtown San Diego, and Chula Vista.
Visit www.perlmanclinic.com for pricing information.