CUSTOM CONTENT: Elevating Awareness Around The Importance of Shopping Legal
Monday, November 18, 2019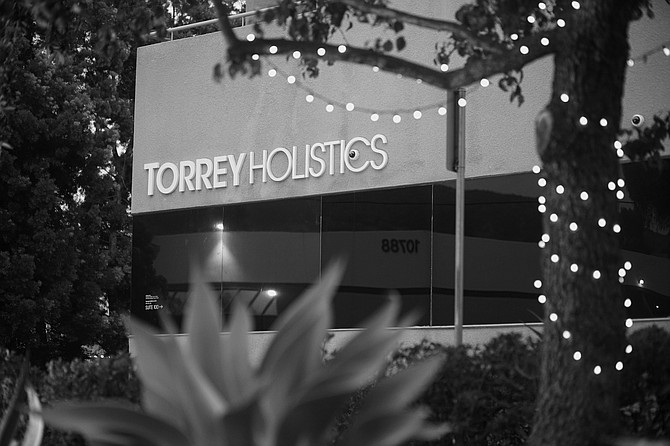 By SHELBY HUFFAKER
In the near-century since Henry Anslinger, Director of the Federal Bureau of Narcotics, claimed that "marihuana[sic] is the most violence-causing drug in the history of mankind," public perceptions around cannabis have been muddled by misinformation and sensationalism. Fast-forward to the present day and we are finding that cannabis has the potential to provide tremendous therapeutic value, particularly in a society riddled with opioid addiction. Torrey Holistics, a licensed cannabis store and delivery service based out of Sorrento Valley, is committed to dispelling the myths around cannabis and shedding light on its ability to thrive as a legitimate alternative for those seeking relief from pain, stress, insomnia, and more.
Originally founded in 2015 as one of the first four medical marijuana dispensaries in San Diego, Torrey Holistics went on to become the first dispensary in the state of California to receive a license to sell recreational cannabis. Its unequaled professionalism can be attributed to the acumen of Tony Hall, Torrey Holistics's founder, who was later joined by Doug Gans as a co-owner. Hall and Gans befriended one another while studying at the SDSU Fowler College of Business and went on to form a lasting business relationship, eventually leading to their decision to join forces in the emerging cannabis industry. Since establishing Torrey Holistics, the company has led the way in erasing the stigma surrounding cannabis use and is a vocal advocate for the safe, legal market.
One of the core principles at the heart of Torrey Holistics's mission is to educate. With Proposition 64 behind us, more and more individuals are looking to try cannabis for the first time, or are trying it again after a long gap, and need proper education to ensure the best and safest experience possible. Torrey Holistics's staff are trained by Dr. Beth, their in-house cannabis science specialist with a Ph.D. in Molecular Biology and Biochemistry, on topics ranging from dosage to consumption methods to cannabinoids and more. Knowledgeable cannabis consultants accompany visitors throughout the duration of their shopping experience, listening to each customer's concerns individually and recommending the appropriate products suited to their needs. Torrey Holistics's decision to operate in this way is based out of the central belief that when individuals are properly educated, they are able to experience the utmost therapeutic relief afforded by the plant.
Within the community, Torrey Holistics seeks to elevate public awareness around the importance of shopping from legal, licensed dispensaries. As is common with any emerging research on the benefits of a health supplement, the facts around cannabis have the potential to be distorted by those seeking to cash in on the ever-expanding health and wellness industry. This is most evident in the explosion of hemp-derived cannabidiol⁠—CBD—products available online and at convenience stores, gas stations, massage parlors, and more. The distinction between CBD purchased from a licensed cannabis dispensary as opposed to somewhere else is a crucial one that highlights legitimate concerns over the safety and ethicality of these products.
Prev Next