TECH: VISIONARY CEO SAID TO BE WRONG FIT FOR CURRENT CONDITIONS
Teradata's Leadership Change Catches Many By Surprise
Sunday, November 17, 2019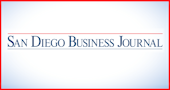 Teradata's CEO Oliver Ratzesberger was ousted from the company less than a year into his new role. He left his position as CEO and stepped down from Teradata's board on Nov. 5, the company announced two days later. The sudden news coupled with poor earnings results sent the company's stock tumbling from $31.29 at market close to $24 on Nov. 8, a total drop of 23 percent.
Ratzesberger had been CEO since January, after serving as chief operating officer and other senior roles for five years. He succeeded Executive Chairman Victor Lund, who had served as CEO for nearly four years prior. As COO, Ratzesberger worked with Lund to plan the company's transition to a subscription model. The two also seemed to have a good rapport, with Lund preparing Ratzesberger for the role of chief executive, making his sudden departure all the more surprising.
Interim CEO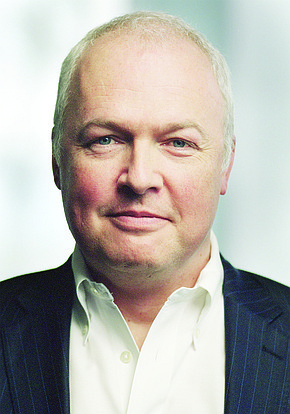 Now, Lund will once again serve as interim CEO of the company while it begins a search for a new chief executive. In a news release, Teradata described the decision as a mutual agreement between the board and Ratzesberger.
"Oliver has been a leader and technology visionary since we began Teradata's business transformation, and we thank him for his contributions," Lund said in a news release. "Ultimately, the board decided that now is the right time to identify a new CEO to accelerate the execution of the transformation, in order to achieve our vision and growth strategy."
The Wrong Fit?
In the company's quarterly earnings call, Lund explained the board's decision, saying, "…the skills that make a great visionary are not always those that drive great execution."
"Our board believes we are at a point in our transformation, where strong executional skills are required to continue to drive to a successful completion of our strategy," Lund said.
Some analysts balked.
"The CEO transition has been very quick. It feels almost too quick to judge execution if you were pleased with the strategy," said Wamsi Mohan, a senior equity research analyst with Bank of America Merrill Lynch.

Tyler Radke, vice president and senior equity research analyst with Citi, said that he had heard good feedback from multiple customers over having a product visionary at the head of Teradata.
"I think a lot of employees were also inspired by that," he said. "Just how confident are you that, potentially, this transition isn't going to dampen the morale among both your employees and customers?"
Lund said Ratzesberger's vision would still be part of Teradata, adding he was still a "friend of mine and a still a good friend of the company."
"Customers and businesses at the end of the day, I think love vision, but they buy outcomes," he said. "And so our job is to make sure all the things we've talked about deliver value to our customers."
Filling the Position
Independent lead director Michael Gianoni will head up the search committee tasked with finding a new CEO. Lund said he expected the search to take six to eight months. He will not be one of the candidates for CEO.
Ratzesberger will be able to receive severance and other benefits with his departure, according to documents filed with the Securities and Exchange Commission.
Teradata did not share any additional details on the reason for the sudden leadership change.
Teradata's revenue slipped for the quarter ending in Sept. 30, from $526 million in 2018 to $459 million in the current quarter. The company's recurring revenue increased 10 percent, part of the company's shift to a subscription-based model, but revenue for consulting services fell 27 percent compared with the same quarter last year. The company reported net income of $10 million, down from $18 million last year.
At year's end, the company forecasts its annual recurring revenue will increase 8%, and that perpetual revenue will decrease by $250 million as more customers shift to the company's subscription model. The company expects its consulting revenue to decline by 25 percent at the end of the year, a sharper drop than the 20 percent the company had initially anticipated.