Toft Group Acquired by ZRG
Thursday, November 14, 2019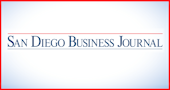 ZRG bought Toft Group, an executive search firm based in San Diego, it was announced Nov. 14.
Toft Group will bring expertise in life sciences recruitment to ZRG, the New Jersey company said. Deal terms weren't disclosed, but ZRG expects the acquisition will add $10 million in annual revenue to its coffers.
"The functional expertise of ZRG, combined with our sector knowledge and local presence in important West Coast markets, will further define us as the go to firm for all life science work," said CEO and founder Robin Toft in a statement.
She'll continue as chair of the Toft Group, helping build out the business.
Toft Group has a niche working with early-stage companies at the intersection of biotech and tech.