Lemon Grove Apartments Sold For $4.5M
Thursday, November 14, 2019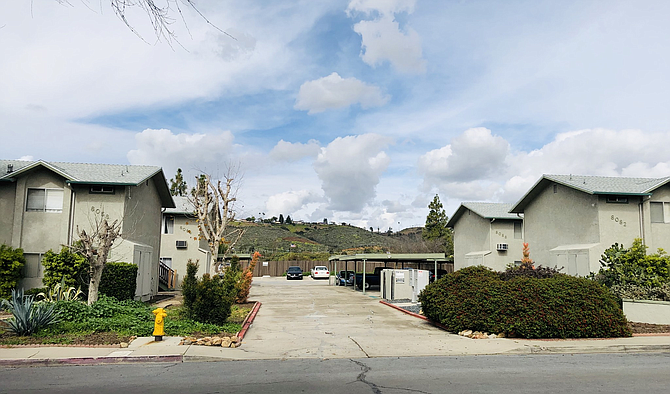 A Lemon Grove apartment complex has been sold for $4.5 million.
Golden Avenue Apartments, 8058 Golden Ave., was acquired by Immobilier Funds from Lemon Grove Investment Group, LLC.
PropertyADVANTAGE will manage the complex.
The buyer was represented by Abe Peay and Jeff Diller, senior associates of South Coast Commercial, Inc.
The seller was represented by Vahe Avakian and Raluca Rohan of Red Door Real Estate Group.
C.J. Donovan of First Foundation Property handled a loan for the deal.
Built in 1986, the two-story complex has 25 apartments, five of which are studio apartments averaging 350 square feet and 20 of which are one-bedroom apartments averaging 515 square feet, according to CoStar, a real estate research firm.
"We are pleased to add this 25-unit apartment (complex) to our workforce housing portfolio," said Scott DeGoler of Immobilier Funds. "We will invest further into the property with unit and property enhancements for the long term investment."
Real estate reporter Ray Huard may be reached at rhuard@sdbj.com or 858-277-8904.