COMPANY LOOKING AT VARIOUS AVENUES TO EXPAND ITS MARKET
Dexcom Delivers With Impressive Q3 Results
Tuesday, November 12, 2019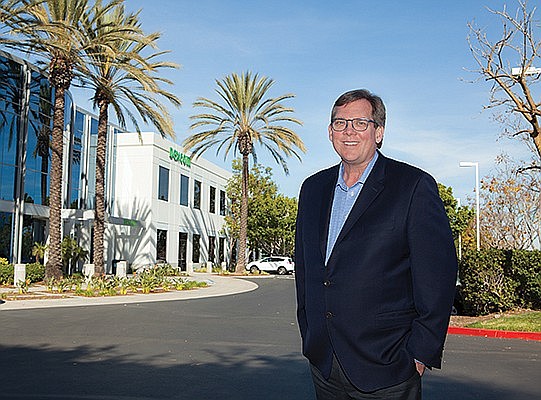 In what an analyst called another blowout quarter, Dexcom on Nov. 6 posted $396.3 million in third quarter revenue, a 49% year-over-year increase.
That came as Dexcom's technology that continuously tracks blood sugar levels generated strong demand internationally and in the U.S., including within the Medicare population.
"Long story short, with revenue growth coming in 50% faster in the quarter than we expected on exceptional patient demand and no slowdown in sight, the company has the equivalent of a global tiger by the tail," said Margaret Kaczor, an equity research analyst with William Blair, in a research note covering the earnings report.
"In our opinion, market conversion is no longer a question of if but how fast."
In mid-morning trading on Nov. 7, Dexcom shares spiked 30% to nearly $200. The San Diego company reported $45.8 million in net income during the quarter, compared with $46.6 million in the same period a year ago.
Making this latest quarter that much more impressive, net income in the third quarter of 2018 included $34.9 million from equity investments in Dexcom.
Its Sensor
Dexcom's sensor on the abdomen reads glucose levels, frequently transmitting data to a smartphone that can tease out relationships between eating, exercise and blood sugar. This is difficult to observe with the old-school way of managing diabetes: test strips, finger stick blood samples and a glucose meter.
The company's technology also notifies users when blood sugar levels go dangerously high or low.
In an earnings call, CEO Kevin Sayer said Dexcom is examining other markets outside its core business, highlighting independent studies in progress looking at continuous glucose monitoring, or CGM, for pregnancy.
"Doctors all over the world are clamoring for real-time CGM use in the hospital to improve patient outcomes and streamline workflows for health-care professionals in this environment," Sayer said.
Type 2 Diabetes
He also took note of Dexcom trying to widen its reach into Type 2 diabetes, linked to inactivity and excess body weight.
"With respect to Type 2 non-intensive diabetes and pre-diabetes, data from CGM usage continues to point to promising outcomes, including potential long-term cost reductions for this costly patient group," Sayer said.
Dexcom has partnered with insurer UnitedHealthcare on helping Type 2 patients manage the disease. UnitedHealthcare hopes the collaboration cuts down on medication orders, in what would save on health care expenditures.
Dexcom lifted its revenue forecast for the year to $1.425 billion to $1.450 billion, compared with prior expectations of $1.325 billion to $1.375 billion.
Sustainable Momentum
Kaczor said Dexcom's series of blowout quarters demonstrates "the potential for sustainable momentum."
"This and the last few quarters suggest that the range of outcomes in 2020 is particularly wide and while management is likely to guide to its typical conservative growth come January, it also has a lot of initiatives in place to drive upside," she said.