LifeNet Health Acquires Organovo Subsidiary
Monday, November 11, 2019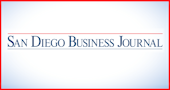 LifeNet Health paid $1.5 million for the assets of Samsara Sciences, a subsidiary of Organovo that provides human liver cells for drug research, according to financials.

Both Organvo and Samsara Sciences are based in San Diego. LifeNet – which has a large footprint in regenerative medicine – is headquartered in Virginia Beach, Va.
LifeNet said Samsara's equipment, inventory and technology would be folded into its San Diego operations, complementing its cell programs.
Organvo recently put itself up for sale after its tissues to tide over patients awaiting a liver transplant didn't demonstrate long-term therapeutic benefit. Shortly after, Viscient Biosciences proposed a merger with Organovo.
Organovo declined to comment on the status of the offer. But financial documents show the company recently agreed to sell bioprinting equipment and a non-exclusive license to Viscient for $200,000.
This article was updated with deal terms.