CO-FOUNDERS LOMAS AND MALON TO STAY WITH COMPANY
San-Diego-Based UE Acquired By Florida Co. Digital Media Solutions
Sunday, November 10, 2019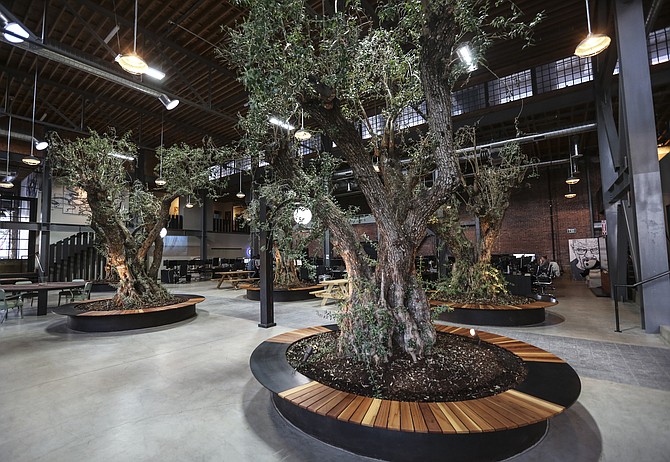 San Diego advertising startup UE.co, formerly known as Underground Elephant, sold to Florida-based marketing company Digital Media Solutions. The companies did not disclose the terms of the deal, which was announced Nov. 5.
Founded in 2008, UE started its business by funneling potential clients to for-profit colleges. It grew into its former digs at 808 J St., an eclectic office space the company decked out with twisting olive trees and a wooden "schoolhouse" fashioned into a meeting room.
Since then, the company has pivoted to focus on selling to auto, home and life insurance companies.
With the acquisition, UE Founder and CEO Jason Kulpa will no longer head up UE. The company will operate as a division of Digital Media Solutions called DMS Insurance, and will be headed up by UE co-founders Taryn Lomas and Keola Malone, who serve as executive vice president of insurance and executive vice president of technology, respectively.
"The team and I are incredibly excited to write the next chapter of our story, as part of Team DMS," Lomas said in a news release. "DMS is very well respected for their ability to help brands scale their customer acquisition efforts quickly and effectively."
In a news release, Digital Media Solutions said Kulpa was leaving to pursue other opportunities.
Rebranded in 2017
In 2017, Underground Elephant rebranded as UE.co, which the company said would highlight its customer acquisition platform.
Kulpa left UE in October, according to his LinkedIn profile, which describes him as a tech investor and philanthropist.
Fourth Acquisition
The deal will be Digital Media Solutions' fourth acquisition since 2018, as it looks to take a larger slice out of the $8 billion market for insurance advertising. Digital Media Solutions CEO Joe Marinucci said insurance companies are building increasingly targeted advertising campaigns to match consumers with their policies.
"As insurance companies shift more of their advertising budgets to digital media to achieve greater accountability for their marketing spend, consolidation within the digital insurance marketplace is quickening. Prudential acquired Assurance, Lending Tree purchased QuoteWizard and now DMS has acquired UE.co and ZipQuote to capitalize on the projected growth of the digital insurance market and to serve the needs of both consumers and insurance providers," he said in a news release.
UE moved from its extravagant headquarters. According to its website, the company now occupies an office space at 225 Broadway.