RETAIL: STORE IS 85TH IN MEXICO; GOAL IS FOR 90 LOCATIONS IN 2019
Petco Opens Its First Tijuana Store as Part of Joint Venture
Sunday, November 10, 2019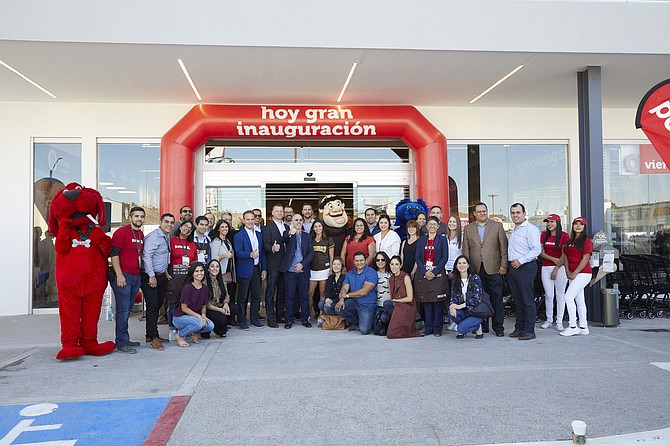 On Nov. 1, Petco Animal Supplies Inc., the San Diego-based pet specialty retailer, and Petco Mexico, opened the first Petco store in Tijuana, Mexico. According to the company, the expansion is part of a joint venture with Mexican retailer Grupo Gigante, headquartered in Mexico, and includes the opening of a second store in Baja California — in Mexicali — which took place Nov. 8.
"We are immensely proud of our excellent Petco México team and the outstanding way in which they've brought the Petco brand to life throughout Mexico," said Ron Coughlin, Petco CEO. "Expanding outside of the U.S. allows us to make a lasting, positive impact through our vision for healthier pets, happier people and a better world. Through our cross-border partnership, we're actively making a difference in the lives of more pets and pet parents than ever before."
Expanding Its Pawprint
Petco Tijuana is the 85th Petco store in Mexico. The company's goal is to reach 90 locations by the end of 2019. "Growth is expected to maintain momentum throughout 2020 and beyond." the company said.
"As the demand for pet care in Mexico grows, so does our conviction to continue contributing to the overall health and wellness of pets in every corner of our country, including Tijuana," said Alejandro Ahuad, Petco Mexico's CEO. "We're thrilled to make our products and services available to more people who embrace their pets as part of the family."
Services Provided
Similar to other Petco stores across Mexico, Petco Tijuana features services like veterinary care, grooming, dog training and animal adoption stations. The more than 7,000 products available in Petco Tijuana come from Petco's U.S. catalog, according to a news release, as well as wet and dry dog foods developed in Mexico.
So far and with the help of its local adoption partner, Animales Domésticos A. C., Petco Mexico has helped find homes for more than 45,000 pets, according to the company. Petco Tijuana will continue with this effort with the help of volunteers located in both San Diego and Tijuana, it states.
Petco has been emphasizing and expanding its footprint in the pet supply and pet service industry as of late.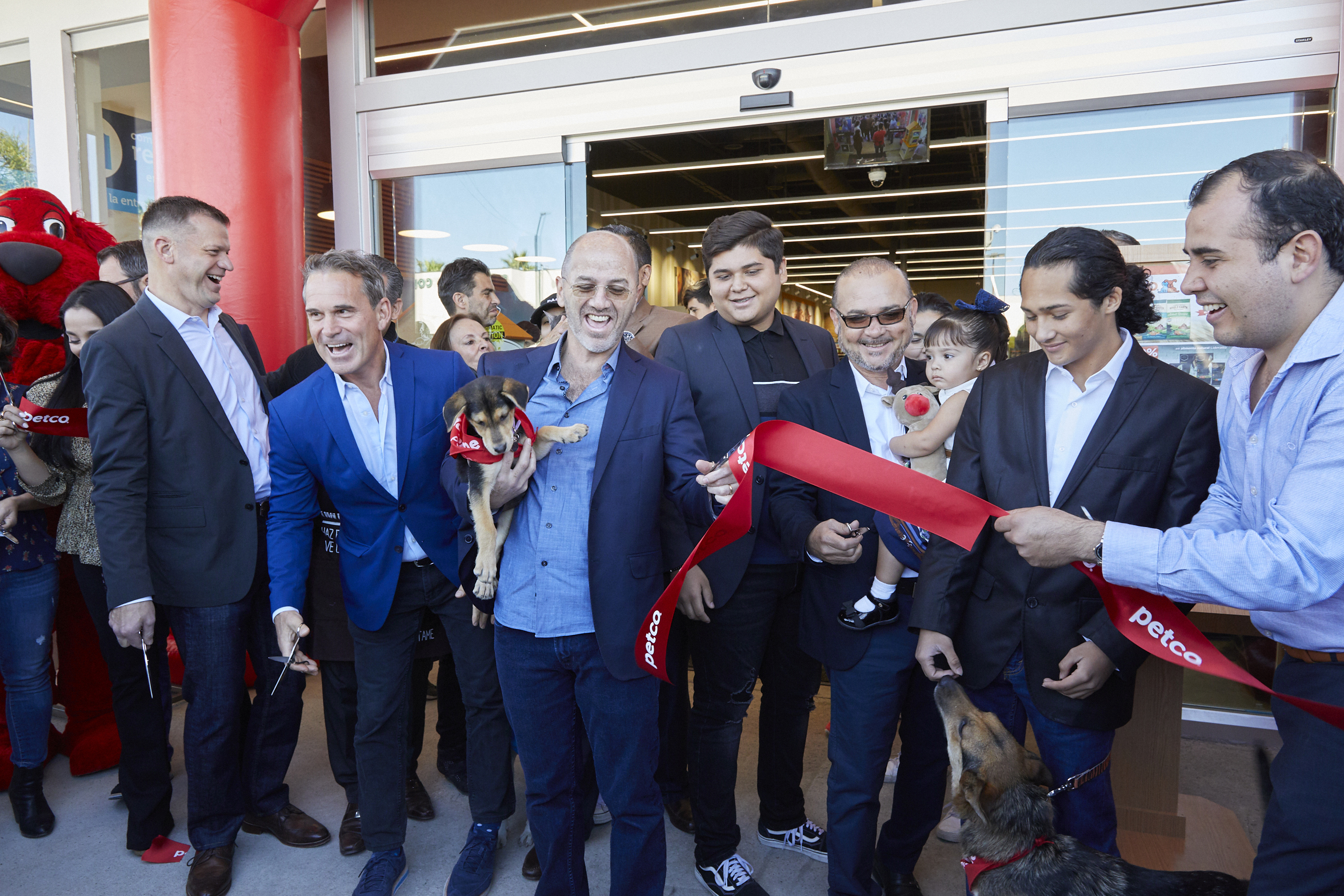 Catering to Pets Needs
Earlier this year, the company, in conjunction with JustFoodForDogs, a California-headquartered company that makes preservative-free food for dogs, opened its first health and wellness kitchen for dogs at the flagship Petco store in New York City.
According to a news release, the JustFoodforDogs, 1,350-square-foot kitchen, housed at the Union Square location, prepares 2,000 pounds of fresh, human-grade pet food daily, seven days a week. All offerings are created by a team of in-house veterinarians and hand-prepared by trained chefs.
"Our partnership with Petco has allowed us to increase our national footprint and with this new location, we're making it easier to access our freshly-prepared meals, custom diet plans, health supplements and more," said Shawn Buckley, founder of JustFoodForDogs, via a statement.
As of May 1, Petco stopped selling pet food with artificial ingredients, colors, flavors or preservatives for dogs and cats. JustFoodForDogs meals and supplements are already available at more than 1,000 Petco stores nationwide.
Petco plans to open four more in-store JustFoodForDogs kitchens in the next four years but wouldn't confirm if a San Diego Petco store would be one of those locations.
Petco operates more than 1,500 Petco and Unleashed by Petco locations across the U.S., Mexico and Puerto Rico.