PHARMA: COMPANY POSITIONING ITSELF TO BE A LEADING GLOBAL BIOPHARMA ORGANIZATION
Neurocrine Reports 46% Spike in Revenue for Q3
Sunday, November 10, 2019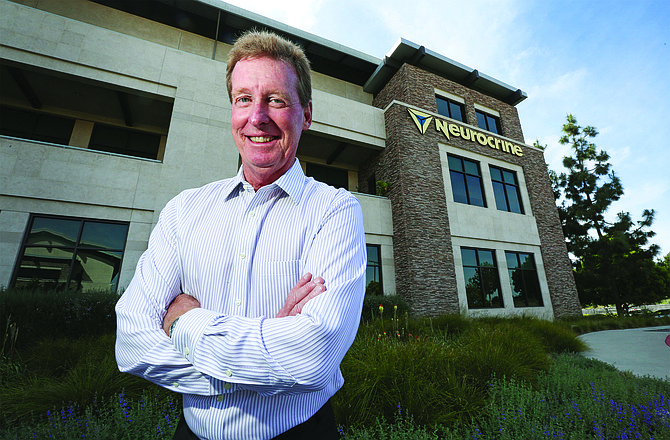 Neurocrine Biosciences reported revenue of $222.09 million in third quarter results, a 46.3% year-over-year jump.
That followed more patients taking ingrezza, the San Diego biotech's drug for an involuntary movement disorder.
In addition, Neurocrine recorded a $20 million milestone payment after its drug for heavy menstrual bleeding associated with uterine fibroids was submitted to the U.S. Food and Drug Administration for consideration.
Neurocrine licensed the drug, called elagolix — already approved for the condition endometriosis — to pharmaceutical AbbVie.
The biotech said it's also prepping for the U.S. approval of opicapone, a therapy meant to prolong the benefits of existing Parkinson's treatment levodopa. Last year, Neurocrine gained North American rights to opicapone from Portugal's Bial for $30 million upfront.
"We remain focused on providing patients with access to Ingrezza and preparing for the approval of opicapone in the U.S., while investing strategically to position the company as a leading global biopharmaceutical organization," said CEO Kevin Gorman.
In the third quarter Neurocrine logged net income of $53.8 million, or $.056 diluted earnings per share. This compared with net income of $50.8 million, or $0.52 diluted earnings per share, for the same period in 2018.
Sales, general and administrative expenses were $84.5 million, a 40% year-over-year increase, in part due to a sales force expansion that wrapped up last year.
Neurocrine's comeback story made a San Diego Business Journal article this summer about biotechs that rebounded from a tough situation.