STARTUPS: TAXES, TIME AND EARNINGS ARE ALL PART OF SELECTION
Choose Wisely When It Comes to Corporate Structure
Friday, November 8, 2019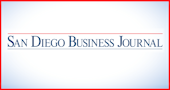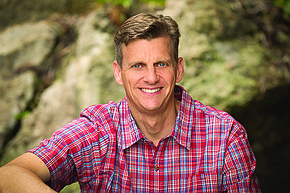 It's important to start off on the right foot, and for most startups, that means incorporating. Picking the wrong company structure can cause founders to miss out on significant tax benefits, and at minimum, can lead to expensive paperwork down the road.
Brian Dirkmaat, founder of Coeptus Law Inc., said his Carlsbad-based firm deals with this question all of the time.
"That's one of the basic questions that all founders face," he said. "It can have consequences down the line. It's good to get things done properly upfront."
Choosing a C Corp.
For a typical high-growth tech startup, a C corporation is the best choice, Dirkmaat said.
Sometimes, founders will start their business as an LLC, rather than as a corporation, to save on taxes. C corps. are taxed twice: once, to the corporation itself, and once to shareholders when earnings are paid out.
However, the benefits of a C corp. far outweigh these costs. For one, most fast-growing startups won't be distributing dividends to investors; they're too busy reinvesting any profits back into the company. Additionally, most venture capital firms prefer to invest in C corps, as they allow companies to issue preferred stock and other equity classes.
If a company is structured as an LLC, it's possible to create preferred stock for investors, but that process is more complicated — and, therefore, more costly, Dirkmaat said. Investors will often require a company to convert to a C corp. before closing a deal. How long that process takes depends on how long the company has been in business, and how many business contracts are already in place.
"It's not a deal-breaker; more often it's a speedbump. (Converting) can be a burdensome speedbump or an easy speedbump to navigate" Dirkmaat said. "These are issues that can be dealt with and have been. But it's a whole lot more straightforward if you're already a corporation."
All of this is overshadowed by a significant tax benefit — Section 1202. This policy allows investors in small businesses to claim up to $10 million in capital gains without paying federal taxes.
There's just one catch: Shareholders (including founders) must have acquired stock in a C corp. after September 2010, and held it for at least five years, for the full exemption to apply.
That means if a startup was founded as an LLC, it would have to operate as a C corp. for at least five years to take advantage of this policy.
"What's kind of surprising is it seems like not a lot of people are aware of it," Dirkmaat said. "It's an under-recognized benefit."
It's also worth noting that section 1202's exemptions don't apply to certain services, such as law, accounting or medical practices.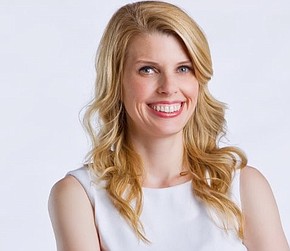 Other Structures
Of course, a smaller, family-owned company, might have a completely different set of requirements. A founder might choose not to fundraise from VCs, or might opt not to expand beyond a certain location.
In these cases, an LLC or an S corporation might be a better choice.
Jennifer Nelson, pro-bono manager and supervising attorney for the San Diego Volunteer Lawyer Program, and Roya Bagheri, staff attorney for SDVLP, said they both advise small business owners operating as sole proprietors to incorporate as an LLC or an S corp. as soon as they start taking on liability. For example, once a food or professional services business gets going, it's probably a good time to incorporate. For a hobbyist who takes photographs in their spare time — maybe it's not so important.
"Once they're generating a good income, that's probably the next step," Nelson said. "The good thing about an LLC is that it protects you from a corporation's liability so you're not personally liable."
LLC Flexibility
Companies looking for flexibility in how they operate could choose to do business under an LLC, which gives lots of freedom in how companies are structured. There are fewer requirements with how the company operates day-to-day, how its board is structured and other governance matters.
An LLC can also have multiple members or a single member managing the company.
"There's a lot of flexibility, not only with how you choose to tax it, but how you choose to organize and run it," Bagheri said.
Family-owned businesses might also consider S corps., which could be used to distribute shares of the company between family members, Bagheri said. Unlike C corps., S corps. don't have "double taxation."
There still are some limitations. S corps. are capped at 100 shareholders, and all shareholders must be U.S. citizens or residents. Additionally, S corps. must name shareholders, directors and officers, and go through the formalities of adopting corporate bylaws, making for more requirements than an LLC.
"I think the bottom line, it's really taxes and liability. People should think about what kind of liability exposure would I possibly have from this business?" Nelson said. "We just recommend that they sit down with an attorney and an accountant and work through that depending on their individual situation."
The Big Decision
C Corp.: Usually the best choice for high-growth startups. Investors generally prefer to work with C corporations due to the multiple classes of stock they offer.
S Corp.: Unlike C corporations, S corporations are only taxed once, at the shareholder level. There are some limitations, however: S corps. are limited to 100 shareholders, and cannot be owned by other corporations.
LLC: Offers the most flexibility in how the company is taxed and how management is structured, but distributing equity to shareholders can quickly become complicated.