Tandem Diabetes Care Reports Jump in Q3 Sales
Thursday, November 7, 2019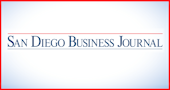 Tandem Diabetes Care logged a jump in third quarter revenue as the company moved toward profitability.
Revenue came to $94.7 million, a 105% year-over-year increase, according to the San Diego maker of touchscreen insulin pumps.
The company said its quarterly net loss was $2.9 million, versus a net loss of $34.2 million in the third quarter of 2018. In addition, operating margin improved to negative 6% from negative 34%.
"Our third quarter results once again demonstrate that technology drives customer adoption, and that there is meaningful long-term opportunity to continue bringing the benefits of insulin pump therapy to people with diabetes worldwide," said CEO John Sheridan in a news release.
As of Sept. 30, Tandem had $156.9 million in cash, cash equivalents and short-term investments.
Last month, Tandem announced it's working on a product that combines its touchscreen insulin pump with a glucose sensor from medical behemoth Abbott.
By joining forces, the goal is a "closed loop" system that automatically regulates blood sugar levels in diabetes patients.
Tandem also collaborates with San Diego's Dexcom.