NEW PACT COVERS EXPANSIONS IN LOUISIANA, BAJA CALIFORNIA
Mitsui & Co. Signs Preliminary Deal for More Sempra LNG
Thursday, November 7, 2019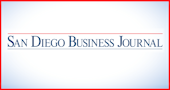 Sempra Energy has a potential customer for not one, but two of the liquefied natural gas (LNG) export projects on its drawing board.
The San Diego based corporation announced on Oct. 28 that Mitsui & Co. Ltd. signed a nonbinding memorandum of understanding to participate in the expansion of Sempra's Cameron LNG export plant in Louisiana as well as the Energía Costa Azul project near Ensenada, Mexico.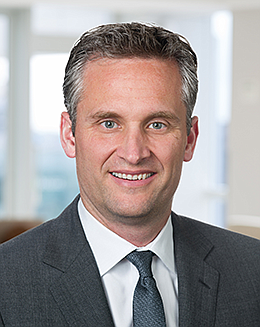 "This agreement signals continued momentum in the growing U.S. liquefied natural gas (LNG) export market, while reinforcing the unique competitive advantage that Sempra offers customers seeking LNG export capabilities from the Gulf Coast, as well as the West Coast of North America," said Justin Bird, president of Sempra LNG. "We are pleased to expand our relationship with Mitsui and advance the development of both LNG projects."
LNG plants such as Sempra's chill natural gas down to 260 degrees below zero Fahrenheit, making it a liquid. In such a state, a ship can carry more of it.
Mitsui is a Tokyo-based conglomerate with energy and shipping interests. It had revenue of $62.7 billion in fiscal 2019.
Mitsui is a co-owner of the Cameron plant and is a partner in developing a second manufacturing line there. The plant shipped its commissioning cargo of LNG in May and began commercial operations in mid-August.
Under the new memorandum, Mitsui could buy up to one third of the capacity of the second manufacturing line (or train) at the Cameron plant, offloading up to 1 million metric tons per year. In addition, Mitsui could participate in the future expansion of Sempra's Baja California plant.
The Ensenada area plant includes one liquefaction train with an export capacity of 2.4 million metric tons per year. The San Diego company and the Japanese conglomerate are working to finish a separate, 20-year deal that would have Mitsui take 800,000 metric tons per year of LNG from the Baja California plant. Sempra foresees expanding the Energía Costa Azul (or ECA) plant to 12 million metric tons per year.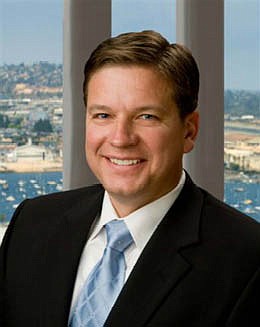 Sempra says it plans to become a major exporter of natural gas recovered in Texas' Permian Basin. Its ultimate goal is to develop five LNG projects capable of delivering 45 million metric tons per year.
In other news, Sempra Energy announced that it named John Sowers chief transformation officer for Sempra LNG.
In his new role, Sowers will help manage Sempra LNG's growth in the Gulf Coast and lead health, safety, security and environment efforts; permitting; quality; compliance; and the expansion of Sempra's Houston office.