'Crypto-Friendly' Bank Silvergate Makes Public Debut on NYSE
Thursday, November 7, 2019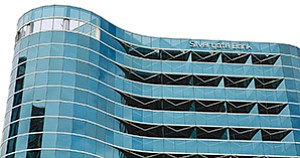 Silvergate Capital made its long-anticipated public debut. On Wednesday afternoon, the Securities and Exchange Commission approved for Silvergate to be traded on the New York Stock Exchange under the ticker "SI."
The La Jolla-based bank, which has shifted to serve cryptocurrency customers, priced 3.33 million shares of its Class A common stock at $12 per share, for a total of $39.99 million. The company's stock was trading at $12.52 at market close on Thursday.
Silvergate won't see all of that cash. The company is offering 824,605 shares of its own stock, the rough equivalent of $9.89 million. The remaining 2.5 million shares are being offered by selling shareholders. Underwriters will have a 30-day option to purchase an additional 499,999 shares of Silvergate's common stock.
The offering is expected to close on Nov. 12.
Silvergate initially filed for an IPO about a year ago. Its current stock price is a bit more modest than what the company proposed in an October filing, which would have priced the company's shares between $13 and $15.
According to the Oct. 28 amended prospectus, Silvergate had 756 digital currency customers as of Sept. 30, an increase from 542 customers at the end of 2018. Some of its customers include digital currency exchanges Coinbase and Bitstamp, and investors Blocktower and Polychain Capital.
As of June 30, institutional investors represented Silvergate's largest group of customers, at 426. The bank also served 51 digital currency exchanges, which served as its largest source of deposits, at $653.5 million.
In total, Silvergate had $1.55 billion in noninterest bearing deposits in the first half of 2019, a 21.6 percent increase from the same period last year. They now account for nearly 80 percent of the company's total deposits.