Qualcomm Names New CFO
Wednesday, November 6, 2019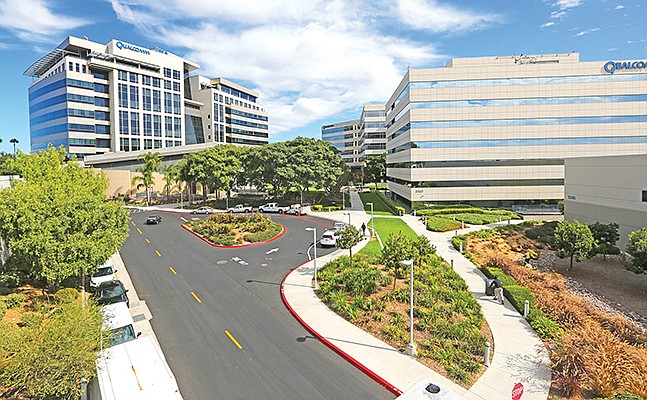 After rival Intel Corp. poached Qualcomm CFO George Davis in April, the company has named a new chief finance executive. Qualcomm named Akash Palkhiwala as its executive vice president and chief finance officer on Nov. 6, a role he had held on an interim basis since August.
Palkhiwala had previously served as senior vice president and finance lead for Qualcomm CDMA Technologies (QCT), the company's division responsible for developing its chipset products. He has worked with the company since 2001, and been part of the company's senior finance leadership for 10 years. Prior to joining Qualcomm, he served as an analyst for KeyBank.
"Akash's deep understanding of our business both operationally and strategically makes him the ideal individual to lead our finance function as we embark on a period that I believe may present the biggest opportunity for growth in Qualcomm's history," Qualcomm CEO Steve Mollenkopf said in a news release. "As the 5G ramp begins, I am thrilled to congratulate Akash on this appointment."
According to documents filed with the Securities and Exchange Commission, Palkhiwala's base salary will be $750,000. He will also be eligible to receive a cash bonus of up to 100 percent of his base salary per the company's 2020 incentive plan.
Palkhiwala's appointment should end a period of turnover for the position. After Davis left the company in April, Qualcomm's former senior vice president and treasurer David Wise stepped up as interim CFO. He announced his retirement in late August, leaving Palkhiwala to serve as interim CFO is his stead.
Palkhiwala's new role came on top of other good news on Wednesday. Qualcomm beat expectations for revenue with its fourth quarter results, reporting revenues of $4.8 billion for the quarter ending Sept. 29 and $500 million in net income for the quarter.

Revenues were down 17 percent compared with the same quarter last year, but profits increased slightly, compared with a net loss of $500 million.
The company expects revenues of $4.4 billion to $5.2 billion next quarter, and modem chip shipments between 145 million and 165 million. The company's stock was trading at $89.55 afterhours on Wednesday, up from $85.34 at market open.