College Area Apartments Sold For $4M
Wednesday, November 6, 2019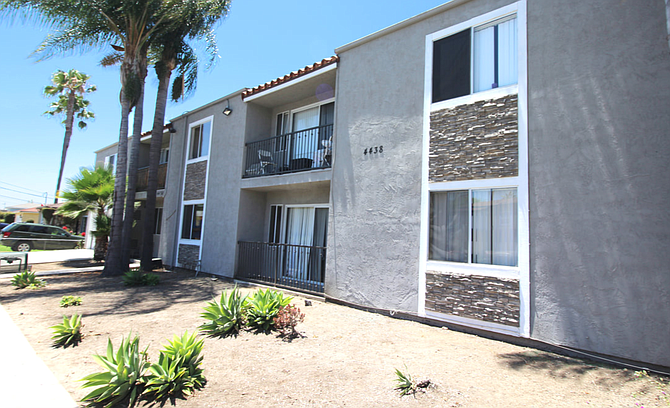 A College area apartment complex has been sold for $4 million.
The 14,458 square-foot complex at 4438 56th St. was sold by Esther Daniels.
The buyer was San Diego Youth Foundation.
Both parties were represented by Arby Eivazian of ACI Apartments.
Built in 1978, the two-story complex has 15 two-bedroom, two-bathroom apartments.
The complex has 23 off-street parking spaces including two one-car garages and eight carports.