BIOTECH: CEO REPORTS BALANCED GROWTH ACROSS CO.'S BUSINESSES
ResMed Reports 16% Increase In Q1 Revenue
Tuesday, November 5, 2019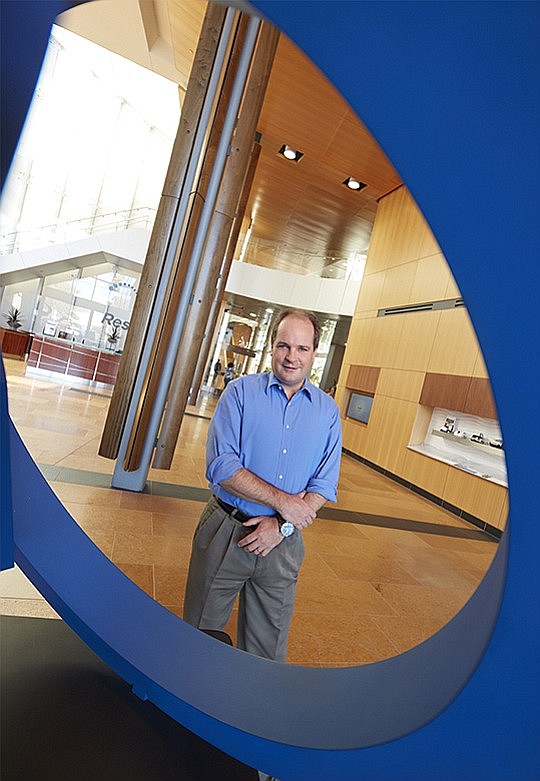 In first quarter earnings ResMed posted $681.1 million in revenue, a 16% year-over-year increase.
ResMed, the largest medical device company based in San Diego, logged $120.1 million in net income. That was 14% higher than the prior year period.
CEO Mick Farrell said the company achieved "balanced growth across our businesses and regions" in a news release.
Targeted Acquisitions
"Through organic growth and targeted acquisitions, we're driving forward every facet of our business, leading the innovation of devices and software that improve health outcomes, create efficiencies, and reduce overall health-care system costs," Farrell said. "We're well on our way to improving 250 million lives in out-of-hospital health care in 2025."
ResMed makes devices for breathing disorders. Increasingly, it leans on software and big data — to track the performance of its devices, for instance.
SaaS Revenue Up 83%
The company's software-as-a-service revenue jumped 83% year over year largely on account of Brightree, which ResMed acquired in 2016. An "incremental contribution" came from MatrixCare, among the companies that ResMed acquired last year that are still being integrated, ResMed said.
ResMed paid $750 million for Minnesota-based MatrixCare.
"Overall, management's investments in innovation and digital health are paying off and should continue to have long runway ahead," said Margaret Kaczor, an equity research analyst with William Blair, in a research note covering the earnings report.
She added the company is benefiting from a steady stream of mask releases for sleep apnea and chronic obstructive pulmonary disease.
The former is a cause of tiredness and in some instances more serious health complications. The latter is the umbrella term for chronic lung diseases that restrict breathing.
More Innovation
"We expect more innovation and above-market growth to come, though we do not expect the same degree of exceptionally strong results going forward in our model," Kaczor said.
Founded in Australia, ResMed established San Diego as its headquarters in 2000.