Intrepida Bio Launches with $9.5M
Tuesday, November 5, 2019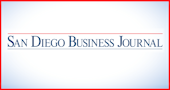 Intrepida Bio seeks to modulate the immune system to fight cancer and other diseases.
The biotech emerged in late October with a $9.5 million equity investment from Sofinnova Investments and Canaan. The funding looks to push the company's lead program to the point where Intrepida can ask for permission to begin clinical trials.
Preclinical studies suggest that "Intrepida's anti-BAG3 antibodies slow tumor growth, decrease metastases and improve survival," said Joel Martin, co-founder, president and CEO of Intrepida Bio in a statement.
Intrepida is based in San Diego.