STARTUPS: HAVE A PLAN OF WHERE YOU ARE GOING, AND HOW TO GET THERE
How Best to Raise Funding as a First-Time Founder
Monday, November 4, 2019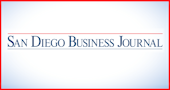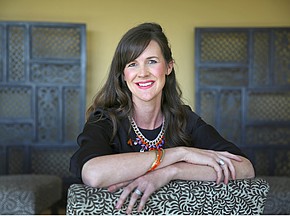 It's a problem that almost every founder faces at some point in their business. Looking for funding can be a challenging, especially if you're doing it for the first time. It can be difficult to get the ear of venture capital firms and banks when a company is just starting to build up its reputation.
Thankfully, San Diego has lots of resources to help founders get started, Accion CEO Elizabeth Schott said. Her nonprofit has been operating in San Diego for 25 years, with a focus on helping entrepreneurs who face barriers to resources, whether that be location, language barriers or business experience.
"A key piece of puzzle is they need that access (to capital)," she said. "But it's difficult to get."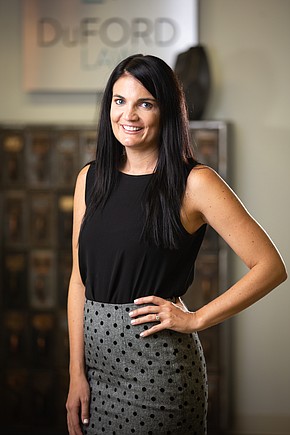 Most of the success in securing a loan or an investment comes from preparing ahead, said Kelly DuFord, managing partner of DuFord Law.
"Anytime that I hear of somebody who has a good idea that gets pushback, it's usually because they haven't thought through what the investor wants to see projection-wise and legal-wise," she said.
Before approaching a potential investor or lender, DuFord and Schott recommended that founders have a few things prepared.
1. Have a plan
To start — have a business plan in hand. It doesn't have to be complicated, Schott said, but it's good to know your target market, competitors and price point for your product. For founders who have an area of expertise, such as medicine or baking, but don't have a background in business, she also recommended finding a trusted advisor to help with legal and finance.
"You want to have somebody that can grow as your business needs change," she said.
Schott said companies can take advantage of free services offered by local organizations. For example, the Small Business Development Center, Small Business Administration and the Service Corps of Retired Executives (SCORE) all offer free workshops and online resources.
"There's a lot out there that I just don't think people are aware of," Schott said.
2. Consider timing
Where founders go for funding first can vary widely, depending on their business model and how quickly they need cash. For example, a fast -growing software business might be tempted to turn to venture capital firms right off the bat. DuFord recommended holding out for a bit longer.
"It's tempting to reach out to VCs and get that money going," she said. "People that are new into a business and signing a convertible note might not understand what it all means, but they're excited to sign a $1 million check. … Depending on the deal, (investors) might be taking a lot of business ownership."
For businesses looking to scale quickly, VCs can be a good option, but DuFord recommended getting to know the investors, and understanding the terms of the deal and the implications of giving up a stake.
"I've talked to a lot of people who regretted taking VC money so early on and not knowing what they were getting themselves into because they gave up so much control of their business," she said.
If a founder can maintain their business for two years, then opening a line of credit at a regional or national bank is another option that doesn't require giving up company shares. Local nonprofit lenders, such as Accion, can also be a good option for early-stage companies.
With loans, it's important to already have some money in the bank, Schott said. If you've already poured all of your earnings into your business, how will you demonstrate that you can pay back a loan?
Even if it means keeping your day job, having that source of income is important for securing an investment.
"You want to make sure you're going out and getting access to capital before you've exhausted all of your own funding," Schott said.
Both Schott and DuFord recommended against taking out a loan online, in most cases. While online small business lenders advertise fast capital in just a few clicks, they often come with prohibitively high interest rates and short repayment terms. Schott said repayment structures can be as frequent as weekly, or even daily payments.
"They're horrendous, especially if you don't know what you're getting yourself nto," DuFord said. "Most of them that I've seen, you're looking at about 60 percent interest and short-term lending."
3. Get your affairs in order
It's important to have the needed legal structures in place before approaching a potential investor.
"Making sure your business is set up correctly from the beginning is the best way to do that with both VCs and banks," DuFord said.
For example, most VCs will look to invest in businesses that are set up in Delaware, Wyoming, Nevada, or other states that have favorable terms for investors. They also would look to invest in startups that are structured as a C corporation, which allows companies to offer various classes of stock.
On that note, it's also important to write in protections for existing investors, such as friends, family, or co-founders, by making sure their investment is documented. DuFord recommended bringing in a CPA or lawyer to help with this process.
Getting paperwork right is key. While legal documents generated online might have worked at first, they won't go very far with investors.
"If you walk in with a LegalZoom operating agreement or bylaws, it's going to say a lot about your dedication to the business and business know-how," DuFord said.
4. Research your business
Founders should have a clear idea of how much money they need, and what they plan to do with it, before they ask for founding.
For example, Schott said, a restaurant owner might get quotes from vendors before they seek funding to buy a new oven.
"People will call and say, 'I'm looking for capital. What is the maximum loan?'" she said. You want to convey to a lender that you know how much money you need and what you will use it for."
DuFord also said founders must take the time to get numbers on their own company. They should be able to share figures for their company's projected growth and how they're going to get there.
"You have to be ready to present that and how it's going to translate into numbers for them," she said. "They're going to make sure you're serious from day one. Don't go to them with just an idea unless you have a great track record."
In the end, both Schott and DuFord recommended that founders keep their end goal in mind. For every business, it can look a little different.
"Some entrepreneurs want to get on Inc. 500. Others want to support their family, have a farmers market booth and have the flexibility of being with their kids during the week," Schott said. "I always think entrepreneurship is really interesting because you have entrepreneurs that have different goals, and their definition of success is different."