GENOMICS: NEXT BIG GROWTH DRIVER MAY BE INITIATIVES BY GOVERNMENTS
Illumina Reports 6% Increase In Q3 Revenue
Sunday, November 3, 2019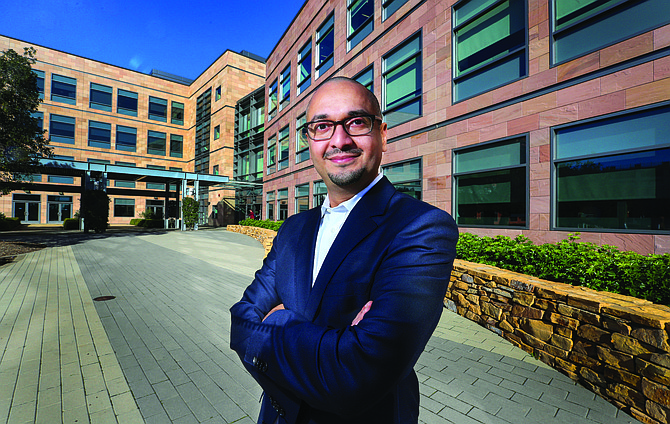 Illumina Inc. reported $907 million in third quarter revenue, a 6% year-over-year increase that beat Wall Street expectations and marked an improvement over the prior quarter.
Analysts had forecast $870.8 million in third quarter revenue. The company released earnings Oct. 24.
In July, Illumina in second quarter results posted a 1% revenue increase compared to the prior year period, an atypical financial miss for the company.
Illumina specializes in hardware and services for DNA sequencing.
Population Studies
Analyst Puneet Souda with SVB Leerink said service revenue drove the better-than-expected results. The company's next growth driver, he added, will be government initiatives to study the genes of large populations.
This is part of a movement to derive new ways of diagnosing and treating disease.
Longer term, Souda likes the company's prospects.
"We believe the majority of the population in the developed and the emerging world is likely to be touched by one or more genetic tests in their lifetime — creating a massive market," Souda said. "Illumina, we believe, stands to benefit from this market more than any other company."
In the latest quarterly results Illumina reported net income of $234 million, a 17.6% increase compared with the same period last year. The company said it exited the quarter with $3.2 billion in cash, cash equivalents and short-term investments, compared to $3.5 billion as of last December.
Despite beating Wall Street's estimate, Illumina's stock fell 7.9% the following day, closing at $290.64 a share.
Keith Speights with the financial publication the Motley Fool wrote that investors weren't excited because Illumina "hasn't yet returned to its old normal of sizzling revenue growth."
Weakness in the direct-to-consumer market — 23andMe, for example — continue to weigh on the company, Speights said.
Illumina CEO Francis deSouza said of the results:
"This was a solid quarter for Illumina, with product revenue in-line with expectations, and a stronger than expected revenue contribution associated with partner collaborations."
He also noted a high number of shipments of its Novaseq sequencer, the company's flagship product.
UK Could Sink Acquisition
Before the earnings release a U.K. antitrust regulator tentatively rejected Illumina's $1.2 billion planned acquisition of Pacific Biosciences.
The Competition and Markets Authority, or CMA, said the deal could "substantially lessen competition." A final decision is slated for December.
"While we're still in the process of reviewing the document, we continue to believe that this acquisition is pro-competitive, and in the best interest of customers and the genomics industry," deSouza said in the earnings call.
"We'll continue our discussions with the CMA in the weeks ahead."