Petco Opens Store in Tijuana
Friday, November 1, 2019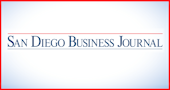 Petco, the San Diego-based pet specialty retailer, has opened its first store in Tijuana. According to a press release, the expansion is part of a joint venture with Grupo Gigante in Mexico and will include the opening of a second store in Baja California – in Mexicali – to open on Nov. 8.
"We are immensely proud of our excellent Petco México team and the outstanding way in which they've brought the Petco brand to life throughout Mexico," said Ron Coughlin, Petco CEO, via a statement. "Expanding outside of the U.S. allows us to make a lasting, positive impact through our vision for healthier pets, happier people and a better world. Through our cross-border partnership, we're actively making a difference in the lives of more pets and pet parents than ever before."
Petco Tijuana is the 85th Petco store in Mexico, states the press release, with the goal of expanding to 90 locations by the end of 2019. "Growth is expected to maintain momentum throughout 2020 and beyond," it said.
Petco operates more than 1,500 Petco and Unleashed by Petco locations across the U.S., Mexico and Puerto Rico.
Travel & Hospitality reporter Mariel Concepcion can be reached at mconcepcion@sdbj.com or 858-634-4625.