Zephyr Partners Buys Solana Beach Land For $9.4M
Wednesday, May 29, 2019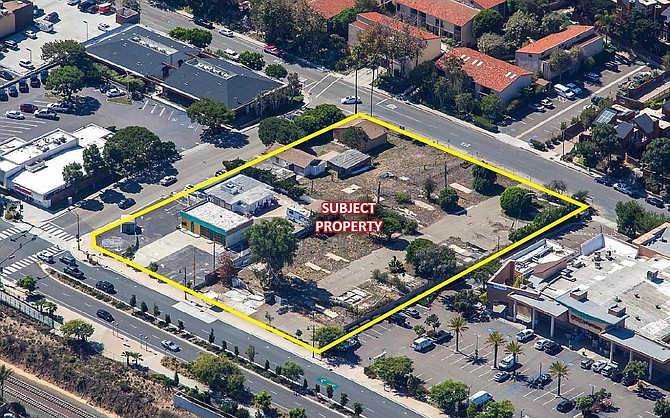 Zephyr Partners has bought a 1.9 acre parcel of land in Solana Beach for about $9.4 million on which it plans to build a mixed-use project.
The seller was AAT Solana 101.
The land is at the northwest corner of South Coast Highway 101 and Dahlia Drive.
Known as Solana 101, Zephyr Partners has said that the 93,764 square-foot project will include 45,587 square feet of office space, 10,562 square feet of indoor restaurant space, 2,920 square feet of space for outdoor dining, 4,142 square feet of retail space, 25 condominium units in 33,473 square feet, and two levels of underground parking with 366 parking spaces.
The condominiums will range in size from 940 square feet to 1,310 square feet, according to Zephyr.
The seller and buyer were represented by Matt Weaver and Al Apuzzo of Lee & Associates, North County land team.
"Solana 101 upon completion will be the nicest project along the coast in North County San Diego," Weaver said. "Zephyr has gone above and beyond to create an amazing destination for the community that will enhance Solana Beach even more."
Zephyr's other projects include The Park Bankers Hill, a $175 million condominium development in San Diego.
Real estate reporter Ray Huard may be reached at rhuard@sdbj.com or 858-277-8904.