Societe Brewing Partners with Scout for Distribution
Wednesday, May 29, 2019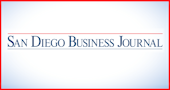 Societe Brewing Co., based in Kearny Mesa, has partnered with San Diego-based Scout Distribution to work the San Diego County market. According to a news release, Societe self-distributed for seven years, since launching in 2012.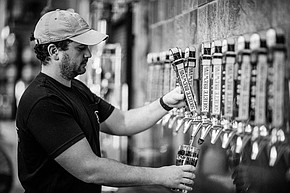 "While we are extremely proud of how far we've taken our brand from a self-distribution standpoint, we also know that meeting the growing demand for Societe's beer is beyond what we're capable of executing on our own," said Doug Constantiner, Societe founder and CEO, via a statement. "By partnering with Scout, we're looking to accelerate Societe's growth. Our partnership will help us accomplish this objective while allowing us to focus on what is most important – making the best beer possible."
Scout Distribution was established in 2018. It will distribute Societe's flagship IPA, The Pupil, and its session IPA, The Coachman, starting in early June.
Travel & hospitality reporter Mariel Concepcion can be reached at mconcepcion@sdbj.com or 858-634-4625.