Agriculture Biotech Cibus Cancels IPO
Tuesday, May 28, 2019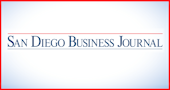 Cibus – which uses gene editing to increase crop yields – called off its initial public offering, according to recently filed paperwork.
The San Diego biotech did not immediately return a request for comment. U.S. Securities and Exchange Commission documents don't say why the company canceled.
In November, Cibus announced plans for a $100 million IPO. The February morning the company was slated to go public, it postponed, citing market conditions.

Cibus' gene editing technology selects desirable crop traits, but without entering the realm of genetically modified organisms, or GMOs.
GMOs, which incorporate DNA from other species, have drawn the ire of the Whole Foods crowd. As another drawback, they're subject to heavy regulations.

Last year, Cibus brought in a $70 million in a Series C round, on the strength of its branded canola seed product. In addition, the company said it would license disease resistance and other traits to seed companies.
Cibus' recent SEC paperwork only states, "The company's request is due to the decision not to proceed with the initial public offering of its securities at this time."
Cibus is one of the few agriculture biotechs left in San Diego. Acquisitions uprooted several over the last two decades. That said, the region also has Illumina.

While known for DNA sequencing machines that power research, medicine and consumer ancestry tests, Illumina also has a flourishing agriculture segment. Companies use its sequencing technology for better livestock breeding and hardier crops.