Saudi Arabia Talks LNG Imports, Partnership With Sempra
Monday, May 27, 2019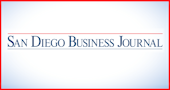 Sempra Energy's liquefied natural gas (LNG) subsidiary has signed a preliminary deal with the Saudi Arabian oil company, Saudi Aramco, to export 5 million metric tons of liquefied natural gas from Texas to the Saudi oil company for 20 years.
Under the deal, Saudi Aramco would take a 25 percent stake in the Port Arthur, Texas plant, which has yet to be financed and built.
The two parties will now negotiate a final deal for liquefied natural gas to be exported from Sempra's LNG plant.
"We are pleased to partner with affiliates of Saudi Aramco, the largest oil and gas company in the world, to advance the development of Sempra LNG's natural gas liquefaction facility in Texas and enable the export of American natural gas to global markets," said Jeffrey W. Martin, chairman and CEO of Sempra Energy (NYSE: SRE), in a statement distributed by the two companies.
"The agreement with Sempra LNG is a major step forward in Saudi Aramco's long term strategy to become a leading global LNG player," said Amin Nasser, Saudi Aramco's CEO and president, in a statement issued by the two companies. "With global demand for LNG expected to grow by around 4% per year, and likely to exceed 500 million metric tons a year by 2035, we see significant opportunities in this market and we will continue to pursue strategic partnerships which enable us to meet rising global demand for LNG."