Foundation Aims for a Better Carlsbad Community for All
Sunday, May 26, 2019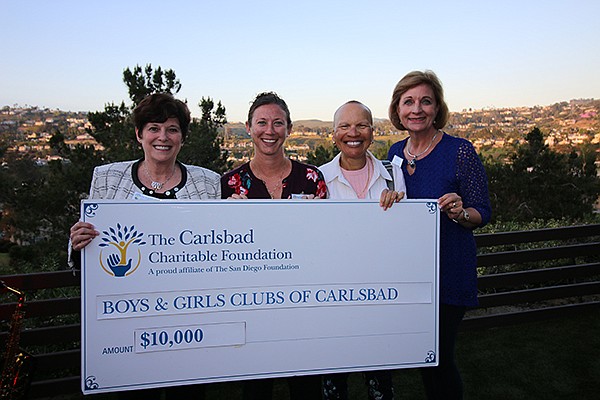 Carlsbad Charitable Foundation, an affiliate of The San Diego Foundation, marked its 12th year of giving by granting $73,000 to four nonprofit organizations with programs that will strengthen community engagement among youth and seniors in the Carlsbad region.
The grants were bolstered by a strategic partnership with CCF and The San Diego Foundation Age-Friendly Communities Program, which contributed $25,000 to maximize the impact of the four grant programs. The news was announced at the Annual Grant Awards Celebration recently at the home of members Dr. Bruce and Sheri Sachs. The 2019 grantees include: San Diego Dance Theater, $30,000; Kids for Peace, $18,000; New Village Arts, $15,000 and Boys & Girls Clubs of Carlsbad, $10,000)
Sandy Lund, CCF board chair, said: "The 2019 grants invest in programs that create unique opportunities for youth and seniors in the community to engage with one another and advance quality of life for multiple generations of Carlsbad residents."
Since 2008, CCF has granted more than $870,000 to more than 50 programs.