San Francisco Firm Buys Sorrento Mesa Building
Thursday, May 23, 2019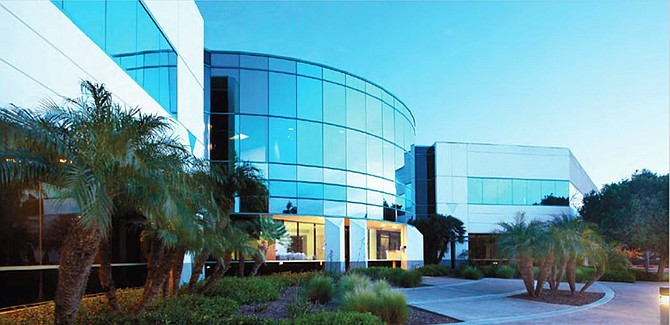 A real estate investment firm headquartered in San Francisco has acquired a Sorrento Mesa research and development building for $16.5 million.
Graymark Capital Inc. bought the 92,477 square-foot building at 10455 Pacific Center Court from an undisclosed seller.
Graymark plans to upgrade the property with a modernized exterior, improved outdoor amenity space and new landscaping.
The building is 45 percent occupied by two tenants – AnaptysBio and Trex Enterprises.
HFF led by Managing Director Nick Psyllos and Senior Associate Kara Mathis represented the seller.
Graymark represented itself.
Real estate reporter Ray Huard may be reached at rhuard@sdbj.com or 858-277-8904.