Coworking Company Industrious to Open Two San Diego Locations
Thursday, May 23, 2019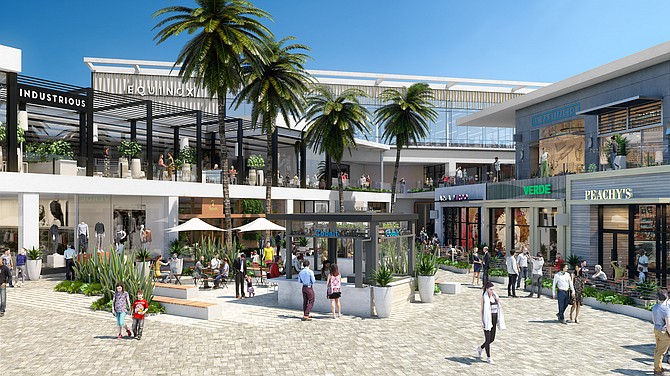 Industrious, a New York-based coworking company, plans to open its first two locations in the San Diego metro. The planned sites will be downtown and in the UTC area, and will open in late 2019 and mid-2020.
Demand for coworking has attracted more big-name companies to the San Diego area in recent years. Last year, WeWork opened its second location in the San Diego, with a new coworking space at the Aventine building in UTC.
Industrious is no lightweight, either. The company has more than 75 locations across the U.S., and works with several big brands, including Pfizer, Hyatt, Airbus and Lyft. It recently raised $80 million in a series C round.
Real estate investment trust company Seritage Growth Properties said it plans to partner with Industrious to open its UTC location. The new space will be located at the Collection at UTC, the redevelopment property at the corner of La Jolla Village Drive and Towne Center Drive. The former Sears site, at the north end of the Westfield UTC mall, will also host an Equinox gym and a variety of restaurants and stores. The coworking space is expected to open in the second quarter of 2020.
"Industrious has been at the forefront of bringing flexible workspace to vibrant mixed-use settings and we are proud to be partnering with Seritage Growth Properties to continue to expand this offering across the country," Industrious Co-Founder and President Justin Stewart said in a news release. "The demand for an integrated community of work, life, and shopping is growing and, with Seritage, we have found a like-minded, innovative partner who shares our vision in creating high-quality customer experiences."
Industrious' other San Diego coworking space will be located downtown, at 1 Columbia Place. The company said it would occupy a 27,555-square-foot space on the second floor of the building, and expects to open in the fourth quarter of 2019.