Judge Rules Qualcomm's Licensing Practices Violated Antitrust Law
Wednesday, May 22, 2019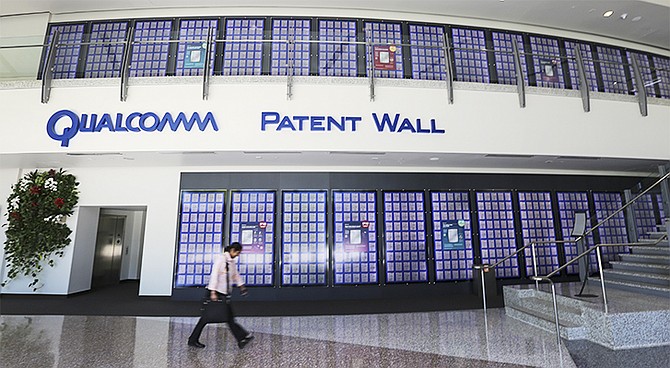 U.S. District Judge Lucy Koh ruled Tuesday night that Qualcomm's licensing practices violated antitrust law. The ruling came months after the Federal Trade Commission concluded its case against Qualcomm in late January.
The decision would affect one of Qualcomm's most profitable business segments. Last year, licensing accounted for 23 percent of the company's revenues.
The FTC filed a complaint against Qualcomm two years ago, saying it used its licensing practices to maintain a monopoly on the market for premium modem chips. Specifically, the FTC challenged Qualcomm's "no license, no chips" policy, meaning for Qualcomm's customers to buy its modem chips, they must also pay a separate licensing fee for its intellectual property. It also accused Qualcomm of refusing to license standard-essential patents, which are deemed necessary for cellular standards such as 4G and 5G, to its competitors.
Koh's ruling came a little over a month after Qualcomm settled another antitrust case with Apple Inc. After battling in court for more than two years, the two companies signed a six-year licensing and chip supply agreement. Some analysts predicted the FTC would settle, too.
Instead, on May 21, Koh ruled Qualcomm must renegotiate its license agreements, and must not condition selling its modem chips to customers based on their license status. Specifically, Koh wrote, Qualcomm's can't base its licensing agreements on the threat that companies could lose access to its modem chips or software.
Koh also ruled that Qualcomm must make licenses for its standard-essential patents available to other modem chip suppliers.
Qualcomm also must not enter exclusive agreements for the purchase of its modem chips, as it did in the past with Apple and Samsung. For example, Apple and Qualcomm had testified that the two companies had struck an agreement where Apple would exclusively use Qualcomm's modems in exchange for reduced licensing costs.
Qualcomm must report to the FTC for the next seven years to ensure it complies with these measures, Koh concluded.
In a statement released early May 22, Qualcomm stated that it will immediately seek a stay of the ruling and appeal the case to the U.S. Court of Appeals for the 9th Circuit.
"We strongly disagree with the judge's conclusions, her interpretation of the facts and her application of the law," Don Rosenberg, executive vice president and general counsel of Qualcomm, said in a news release.
There's another element to consider: The Department of Justice's role in the case. In early May, the DOJ, headed up by Makan Delrahim, cautioned Koh against any penalties that could hamper the 5G market, out of fear that other countries could outpace the U.S. The DOJ also asked Koh that if she finds Qualcomm violated antitrust law, that she would hold a separate hearing to consider the scope of an injunction.
In her ruling, Koh declined.
"An evidentiary hearing is not necessary where 'the matter of relief was part of the trial on liability,'" she wrote, citing the United States' 2001 antitrust case against Microsoft.
Qualcomm's stock fell nearly 12 percent to $68.56 at 9:30 a.m. on May 22.