Sd 500: Kim Kamdar
Monday, May 20, 2019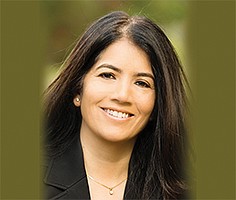 Kim Kamdar
Partner, Domain Associates LLC
Kim Kamdar joined Domain Associates LLC in 2005 and became a partner in 2011. She has a background in small molecule drug discovery, worked in therapeutic startups and has played an important role in identifying promising companies. She serves as an advisory board member of Eric Topol's NIH-supported Clinical and Translational Science Award for Scripps Medicine. She is chair of Obalon and serves on the board of several private companies, including Epic Sciences and Omniome. She's also a board member of the Connect Foundation and Access Youth Academy.
ALMA MATER
Northwestern University, Emory University
NOTEWORTHY
She is the inventor on seven patents.