BEVERGE: IT PLANS TO ADD PRODUCTION CAPACITY TO VISTA HQ
Vista's NuZee Coffee to Open Facility in Texas
Sunday, May 19, 2019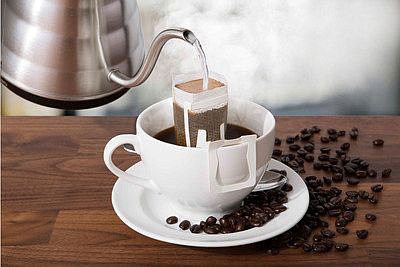 Vista-Based NuZee Inc., a specialty coffee company founded in 2011 and with 15 local employees, will open a new facility in Texas. According to a news release, the Plano, Texas, location will support the company's pour over co-packing services business.
"We are accelerating our corporate repositioning toward co-packing and private labeling single serve pour over coffee for regional and global brands," said Masa Higashida, NuZee's CEO, via a statement. "We have commenced private label one cup pour over coffee packet production and packaging for a large global brand. We are also in various stages of negotiation with several other large regional and global brands, which we expect will help drive the continuing growth of our co-packing business."
The Texas property is 16,603 square feet and will serve as a single serve pour over co-packing facility. At peak production, the company plans to employ over 30 people at the new space. NuZee expects the Texas facility to be fully operational by the end of 2019.
Additionally, NuZee has plans to add more than 3,200 square feet of production capacity to its Vista headquarters, for a total of 6,751 square feet. The space will be used to house two new co-packing machines, upgrade process automation and expand warehouse space. According to the news release, the enhancements will allow for 50% production growth and should be completed in the next few months.
NuZee's Vista facility is the only operational and certified drip cup manufacturer in the United States, according to the company. The company is also Fair Trade, organic, Halal and Kosher certified, among other certifications.
Travel & hospitality reporter Mariel Concepcion can be reached at mconcepcion@sdbj.com or 858-634-4625.