San Diego Firm Sells Portland Apartments For $14M
Sunday, May 19, 2019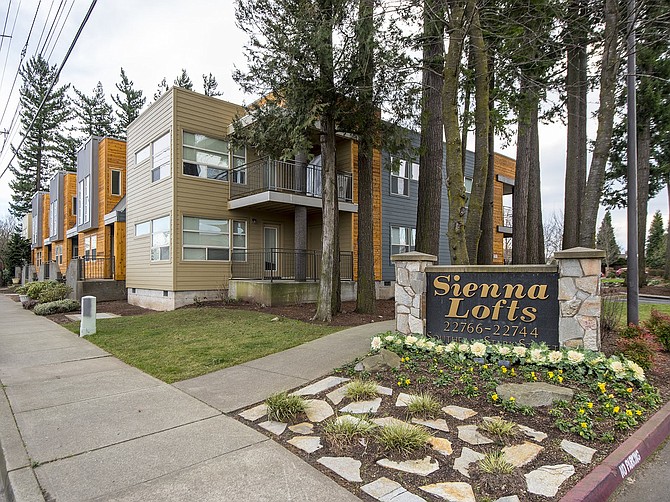 Pathfinder Partners based in San Diego has sold an Oregon apartment complex for $14 million.
The company sold Sienna Lofts apartments in Portland to Street Properties, LLC and Street Properties Inc. based in San Diego.
Built in 2004 and acquired in 2016 by Pathfinder Partners, the 22744 SE Stark St. complex has 75 apartments averaging 747 square feet.
The company remodeled the complex after buying it.
"Following the completion of the transformational renovations, we were able to significantly increase rents and ancillary income," said Lorne Polger, co-founder and senior managing director of Pathfinder Partners.
The company was represented by Phil Oester, a senior vice president of CBRE, Joe Nydahl, a first vice president of CBRE, and Josh McDonald, a vice president of CBRE.
Real estate reporter Ray Huard may be reached at rhuard@sdbj.com or 858-277-8904.