Program Provides Valuable And Sustainable Upgrades
Sunday, May 19, 2019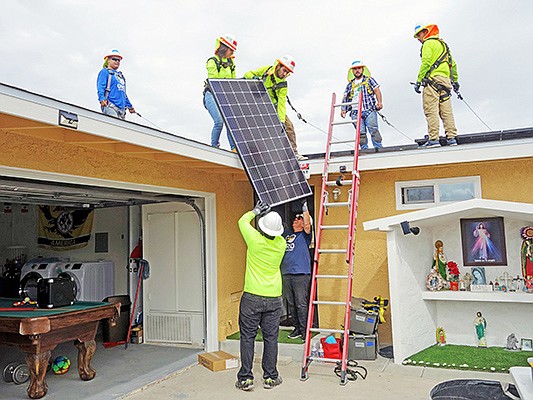 The City of San Diego announced that it awarded a $2.5 million grant through the Community Development Block Grant Program, allowing four local nonprofits to conduct sustainability-focused home repairs for low-income homeowners in the region.
GRID Alternatives San Diego, the lead agency on the application, along with Habitat for Humanity San Diego, Rebuilding Together San Diego and Urban Corps of San Diego County, bring nearly 90 combined years of experience providing services to low-income households. Their experience is diverse, ranging from installing solar on rooftops and job training for youth to building affordable housing and performing minor and major home rehabilitation.
Paul Cleary, executive director of GRID Alternatives San Diego, said: "We are looking forward to working closely with our partners and the City of San Diego to deliver important sustainability upgrades to low-income homeowners."
The program will launch in July 2019 serving low-income homeowners who reside within the City of San Diego.