Oceanside Charitable Foundation's Grants Go to Helping Kids Succeed
Sunday, May 19, 2019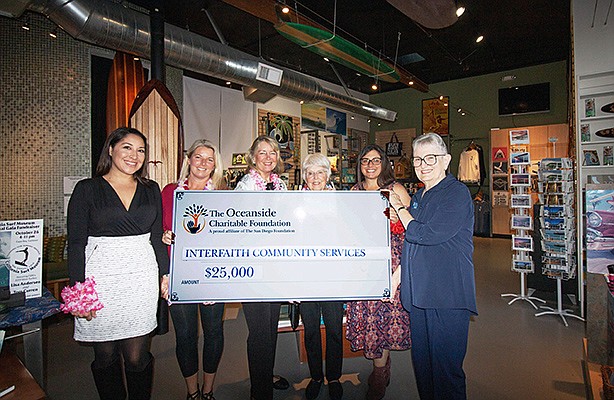 Oceanside Charitable Foundation, an affiliate of The San Diego Foundation, marked its 11th year of giving by granting $65,000 to three nonprofits investing in youth development in the community. The grants were announced at the Annual OCF Grants Celebration at the California Surf Museum.
The grantees were: Interfaith Community Services, $25,000; Oceanside Promise, $25,000; Boys & Girls Clubs of Oceanside, $15,000.
The OCF grants aim to eliminate the barriers preventing Oceanside youth from reaching their full potential and increase the number of youth pursuing higher education and careers in the region.
Vince Alessi, board chair of OCF, said: "By investing in programs that support youth at a crucial time in their lives, the Oceanside Charitable Foundation is advancing quality of life for everyone in our community and developing the next generation of local leaders."
OCF is supported by local philanthropists and businesses dedicated to growing a more vibrant community and meeting emerging needs in Oceanside. Since 2007, members have granted more than $550,000 to nonprofit organizations working in the community to grow a more vibrant region.)