ENERGY: BATTERY MAKER PLANS TO MOVE TO LARGER FACILITY
Flux Power Puts Money into R&D, Reports Quarterly Loss
Sunday, May 19, 2019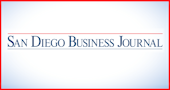 Flux Power Holdings Inc., which produces advanced lithium batteries for small industrial vehicles, reported a net loss of $3.8 million, or 8 cents per diluted share, on net revenue of $1.75 million during its third quarter, which ended on March 31.
The first three months of the calendar year brought operating expenses of $3.79 million. That figure included $1.36 million in research and development, partially to support UL certification. The company said it expects R&D expenses to remain significant.
In the same quarter one year ago, net revenue was $1.67 million, so year over year growth was 6%. The business had a net loss of $1.75 million, or 7 cents per diluted share, in the third quarter of fiscal 2018.
The business seemed particularly interested to talk about the first nine months of the year, which saw it more than double its revenue. The figure went from $3.02 million in fiscal 2018 to $6.3 million in fiscal 2019.
Flux Power released its financial results on May 10. Company stock trades over the counter; its ticker symbol is FLUX.
Based in Vista, Flux Power offers batteries to power forklifts (including small "walkie" pallet jacks) as well as airport ground support vehicles. The business plans to relocate this summer to a larger, 46,000 square foot facility near its current home.
Flux raised a total of $4.4 million from the private placement of common stock at $1.10 per share, closing the transactions in December and January. It raised the money to support operations, growth and new product initiatives.
On March 28, Flux entered into an amended credit facility agreement with Esenjay Investments LLC, owned by the company's largest shareholder, and Cleveland Capital. It extended the maturity date from March 31 to Dec. 31 and increased the maximum principal amount available from $5 million to $7 million. As of March 31, the company had outstanding borrowings under the credit facility of $3.4 million.