DEFENSE: ACQUISITION OF FLORIDA TURBINE TECHNOLOGIES CLOSES
Kratos Has a Profitable Quarter, Sees Growth Ahead
Thursday, May 16, 2019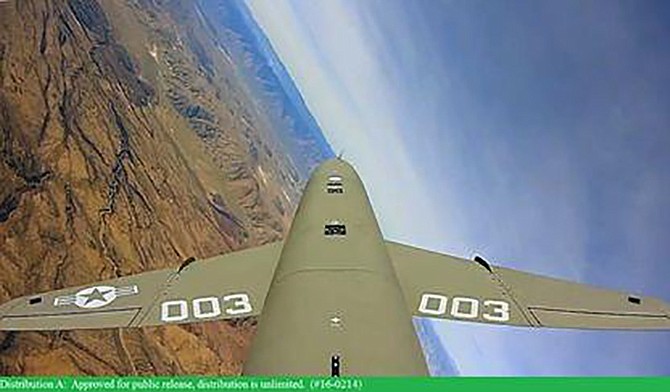 Kratos Defense and Security Solutions completed the first quarter of 2019 on March 31 with net income of $3.1 million, or 3 cents per share, on revenue of $160.4 million.
Kratos (Nasdaq: KTOS), which plans to ramp up production in its drone business, also offers a variety of military and satellite electronics, as well as services. It made its financial results public on May 8.
"Every Kratos business unit exceeded its financial forecast in the first quarter, with the company reporting increased revenues, margins, profitability and cash flow," said CEO Eric DeMarco in a prepared statement.
Revenue grew 12% from the first quarter of 2018, when the figure came in at $143 million. The first quarter of 2018 produced a net loss of $2.2 million, or 2 cents per share.
First-quarter revenue from services increased 36% year-over-year, to $62.6 million. Product sales brought in $97.8 million, less than 1 percent higher than the year-ago quarter.
The corporation's recent financial results include costs of $1.2 million related to its acquisition of jet engine maker Florida Turbine Technologies. Kratos said it recently closed the acquisition, announced at the end of February. Kratos bought 80.1% of the company for $60 million in cash and stock.
The Scripps Ranch-based defense contractor reaffirmed its full-year 2019 guidance of revenues in the range of $720 million to $760 million. Last year, revenue was $618 million.
There has been other news lately. Aerovironment Inc., the small drone maker from Simi Valley, and Kratos said they are collaborating. The partners announced May 7 that they want to create low-cost, flexible aircraft to collect intelligence and deliver weapons in near-peer denied combat environments.