RETAIL: IT SELLS HUMAN-GRADE FOOD AT SMALL STORES AND ONLINE
Pet Food Company Aims High for Quality
Tuesday, May 14, 2019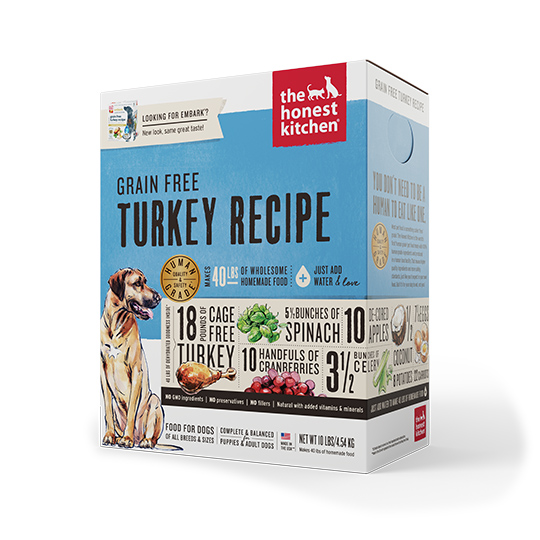 THE HONEST KITCHEN
Founder: Lucy Postins
Revenue: $30 million in 2015, 35% to 45% growth year-over-year, according to Postins
No. of local employees: Approximately 50
Headquarters: East Village
Year founded: 2002
Company Description: The Honest Kitchen produces human-grade dog and cat food.
Many pet-owners treat their fur babies like their children.
For Lucy Postins, founder and chief integrity officer of The Honest Kitchen, treating her Rhodesian ridgeback Mosi like a human also meant feeding him human-grade food.
For years, Postins gave her dog conventional dog food, specifically from the pet food manufacturer she worked with in the early 2000s. At the same time, she was attempting to help Mosi overcome chronic ear infections and skin issues to no avail. That's when Postins decided to start feeding her pet a homemade raw food diet which she said fixed his health problems in a span of a few weeks. This was the start of The Honest Kitchen, a company that produces human-grade dog and cat food.
Today, The Honest Kitchen products are available in over 5,000 pet supply stores in North America and sold online. According to Postins, the company with approximately 50 employees, is on track to produce about 13.5 million pounds of pet food this year at its East Village headquarters and feeds tens of thousands of pets every day. In 2015, The Honest Kitchen's revenue was $30 million, according to Postins. That number has grown between 35% and 45% annually, she said.
"Trends that happen in humans translate into pets," Postins said of the company's growth. "The pet food industry at large is guilty of misinformation and cunning marketing that deceives consumers on what is in the products. You see these beautiful pictures of chicken breasts and peas and carrots, and the quality of what is inside the bag is not properly represented."
Much like its name, Postins wanted to take a more honorable approach with The Honest Kitchen. So, she decided to go the human grade food route, which means The Honest Kitchen pet food products are edible and can be safely consumed by humans, according to the Food and Drug Administration (FDA), while nutritionally designed for cats and dogs.
"Being human grade was the most tangible way to differentiate us," she said. "You have to adhere to human food production, which is night and day in terms of pet food facilities." She said, once the product is certified human grade by the FDA, it has to adhere to complete transparency in terms of the supply chain, record keeping, quality control and recall, among other practices, to "insure it is as safe as something that humans will eat."
Prev Next