Lawyers Club of San Diego Appoints New President
Monday, May 13, 2019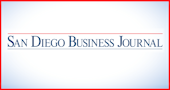 Lawyers Club of San Diego, an organization to advance women in law and society, has named Elvira Cortez from Dinsmore & Shohl as president, according to a news release.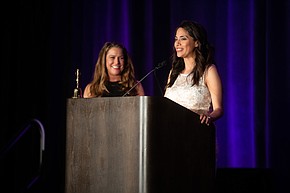 Previously, Cortez worked as a liaison for the San Diego County Bar and then as a co-chair at the Diverse Women's Committee. Afterwards, Cortez served on the board for three years, co-chaired the Diverse Women's Committee and then became the vice president of finance and fundraising.
"I was asked to consider running for president and I was a little hesitant," said Cortez via a statement. "It's a big time commitment. Right now, I spend 200-300 hours per year working for the club. As president, it's a lot more. But I thought about it and I know that I can do something impactful for the organization, so I decided to run and I was elected."
Cortez said one of her objectives as president is to create a program to help women learn to develop a book of business. She also said she hopes to bring practices from Dinsmore, like extensive parental leave, to the Lawyers Club of San Diego.
Travel & hospitality reporter Mariel Concepcion can be reached at mconcepcion@sdbj.com or 858-634-4625.