Women United Is Ready To Take Bold Action
Sunday, May 12, 2019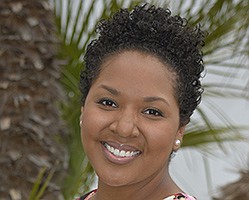 United Way announced that its Women's Leadership Council has re-envisioned its role to focus on forging and growing a network of partnerships, emerging with a new name — Women United — and $100,000 in new grants, as well as a new chair, Christina Hastings.
"Women United is a powerful group of women who mobilize to raise much-needed funds that make a direct impact on women and children in the San Diego region," Hastings said. "Our new approach and tagline 'Be Bold. Be Engaged. Be Connected' allows a diverse network of community-minded women to take action, drive change and create community."
According to United Way CEO and President Nancy Sasaki, since its 2008 inception, Women United has grown to consist of 124 women involved in the group, from a wide variety of industries in the San Diego community.
Members voted to invest the majority of the $100,000 raised — 40 percent — to create dashboards to track academic success. The state-of-the-art dashboard will allow a countywide network of partners to track key academic and social milestones and help create proven strategies that impact children's educational and career success. Other areas receiving funding, all designed to create effective and sustainable programs that advance children and families regardless of ZIP code or income, include: technology, tools and resources that will address barriers to academic success; a regional impact to secure new funding streams based on agreed goals, and a community engagement project to clarify United Way's role in the community for long term impact.