SDBj Insider: Qualcomm's 5G Role Could Protect Company
Sunday, May 12, 2019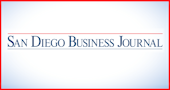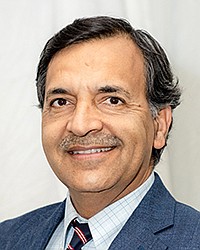 A heating up of the U.S.-Sino trade war doomed Qualcomm Inc.'s effort to acquire Dutch semiconductor manufacturer NXP Semiconductors N.V. after China quashed the bid last year. Now, the heated competition to lead on the 5G landscape might work in favor of the San Diego chipmaker.
The Wall Street Journal previously reported that federal officials had been encouraging a settlement between the Federal Trade Commission and Qualcomm in an antitrust trial that concluded in February before U.S. District Judge Lucy Koh in San Jose. Koh had not issued a ruling as of May 8.
Without taking any issue with the merits of the FTC's case, now the U.S. Department of Justice has weighed in by filing a "Statement of Interest." The DOJ urged Koh to hold a hearing on the remedy should she find liability on any of the FTC's claims and further asked her to carefully consider the impact of any such remedy.
"Indeed, there is a plausible prospect that an overly broad remedy in this case could reduce competition and innovation in markets for 5G technology and downstream applications that rely on that technology," the DOJ wrote in its recent filing.
The WSJ reported that Qualcomm is contending that U.S. national security may be jeopardized by the FTC case. Representative of defense and energy departments had met with FTC commissioners "supporting Qualcomm's contention that financial losses from a court defeat in the FTC's case would cripple the chip maker's ability to compete with China's Huawei Technologies Co. in the battle to develop future 5G networks and equipment," sources had told the newspaper.
The DOJ's seven-page brief appears to stem from similar concerns.
• • •
The height of SeaWorld's proposed 153-foot Mako dive coaster conforms with the attraction's master plan, the San Diego City Council determined last month. The California Coastal Commission will have the final say on the tallest coaster planned for the theme park.
The dive coaster, set to open in 2020, will exceed by three feet in height the Electric Eel roller coaster that opened last year and the park bills as the "tallest, fastest and longest" dive coaster in California.
The coaster will be built by Switzerland-based Bolliger & Mabillard. SeaWorld will debut another coaster, the Tidal Twister, on May 24, with a far tamer elevation of 16 feet.
Paula Peter, marketing professor at San Diego State University, told the Business Journal last month that destinations, much like SeaWorld, have to continue to reinvent themselves and focus more on the experiential offerings.