ECONOMY: PROFITS, HIRING PLANS AND POLICY CHANGES SUPPORT OUTLOOK
Cos. Still Confident In Their Sectors
Sunday, May 12, 2019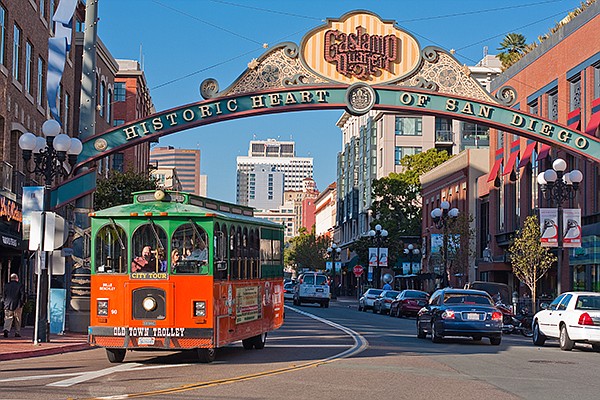 Who is confident about the San Diego County economy?
A lot of business people.
So says a poll conducted in March and April by California State University San Marcos, in conjunction with the San Diego Business Journal.
Seventy percent of respondents said they see their sales increasing over the course of the next 12 months. Most other respondents predicted sales staying at the same level. Only 3% predicted sales would fall.
Despite murmurs of an economic downturn, respondents are confident about that and other aspects of the business sector.
A group of students at Cal State San Marcos' College of Business Administration e-mailed more than 2,000 business people in various vertical markets. Optimism was the common thread among the 181 who filled out the survey.
The majority of respondents (some 62%) were from North County, with the rest from San Diego's central core.
'Clicking Along'
Why did people answer the way they did? The Business Journal asked several people, inside and outside the Cal State San Marcos community.
"The economy is clicking along," said Bret Schanzenbach, CEO of the Carlsbad Chamber of Commerce. "Unemployment is unbelievably low."
Investment manager Stephen Nielander said business people are likely heartened by changes in federal policy. Business tax cuts, less red tape, low interest rates and several other changes made by the Trump administration seem to make business people feel more confident about their futures, said Nielander, a lecturer who teaches managerial finance at the Fowler College of Business at San Diego State University.
People who go into business tend to be confident about their futures, said Jim Hamerly, dean of the College of Business Administration at Cal State San Marcos.
Business people tend to respect the opinions of their colleagues and competitors rather than pundits, Hamerly added.
The university students also polled executives in the craft beer and tourism industries, asking more specific questions about their vertical markets (see related story).
Profits and Head Count Rising
Their general business climate survey also found the following:
• 63% of respondents in all vertical markets see their profits rising in the next 12 months. Some 30% see profits staying the same, while 7% predict profit will decrease.
• 42% of respondents in all vertical markets said they planned to increase staff, while only 4% said they planned to cut staff. A clear majority — some 54% — plan to keep employment at current levels.
• 52% percent of respondents said they thought they are doing better than their competition. Only 6% said they thought they were doing worse.
• An overall business confidence score, generated from poll results, came in at 77. Scores higher than 50 signify optimism about the economy, while less than 50 signify pessimism. The score peaked in spring 2018 at 79 and has been in the 70s since 2015.
CSU San Marcos and the San Diego Business Journal co-sponsor the surveys during the spring and fall.
Making Room for More Employees
An assertion by 42% of respondents that they plan to grow their staffs did not seem to surprise Phil Blair, co-owner of Manpower in San Diego and a board member of the San Diego Workforce Partnership.
The U.S. Department of Labor reported 263,000 jobs added in April, he said, while wages have grown and the gross domestic product has increased by roughly 3%. "People are coming off couches" to take jobs, Blair said, and employers are managing expectations about whom they should hire. Employers are ready to overlook lack of a high school diploma for a factory job, he said, and overlook a minor marijuana-related drug conviction.
People sitting on the sidelines now are being given a great opportunity to get into the workforce, the executive said — a better chance than the middle of next year, when an economic slowdown might arrive.
Richard Miller, president of Sentek Global, said he plans to hire new employees. The Point Loma business has 20 open positions, with most in San Diego. Sentek offers cybersecurity to military clients and has plans to grow its commercial cybersecurity business.
Upbeat Tempo, Blue Notes
As a defense contractor, Miller said he appreciates the current administration, adding that businesses are not subject to as many audits as under the previous administration. If there are any clouds on the horizon, they may be that a divided Congress will not begin fiscal 2020 in October with a budget.
Under that scenario, "things kind of slow down," Miller said. The government operates under a stopgap spending bill called a continuing resolution, where existing work can continue but no new work can begin.
The overall economy feels like it's very strong now, Miller said, noting the diversity of markets that the San Diego economy serves and a competition for talent.
San Diegans may feel more confident because the region is "not pigeonholed" in a single industry, as the Carlsbad chamber's Schanzenbach put it. At the close of the current decade, San Diego has much more than the U.S. Navy and tourism driving the bus, the two said; its diversified economy includes technology, life sciences and health care, and spinoffs from large entities such as UC San Diego and Qualcomm Inc.
The federal government's attitude toward business has given executives more confidence and more certainty that what they set out to do can be accomplished faster, said Nielander, a San Diego County resident and a partner at Cerity Partners, an Orange County wealth management firm. He is a chartered financial analyst or CFA.
Profit margins are up with the lower federal tax rate, he said. He also added that the Federal Reserve's interest rate hikes during the last year may have put business into a blue mood.
Special sections editor Brad Graves can be reached at bradg@sdbj.com or at 858-277-6586.