Turtle Beach Reports Q1 Growth in Revenue
Thursday, May 9, 2019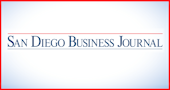 Headset manufacturer Turtle Beach Corp. reported record net revenue of $44.8 million for Q1 2019 on May 9. According to a securities filing, Turtle Beach recorded a 10% growth in year-over-year revenue, while net income increased by 56% to $3.1 million.
During the manufacturer's earnings call, Turtle Beach (NASDAQ: HEAR) Chief Financial Officer John Hanson attributed the growth in net revenue to "continued strong market demand for console gaming headsets, primarily driven by the exceptionally strong slate of triple-A game releases in the holiday period last year."
Diluted earnings per share decreased year-over-year from 16 cents to 9 cents. The recent figure excludes a $1.6 million gain on a financial instrument obligation.
The company said it has set an annual revenue guidance of $240 million to $248 million.
Turtle Beach CEO Juergen Stark said the company expects sales from the first half of the year to account for 35% of annual sales.
The manufacturer agreed to acquire Roccat, a German maker of PC accessories, for $14.8 million in cash and $1 million in cash or stock, on March 15.