Newport Beach Firm To Manage Parts of Liberty Station
Thursday, May 9, 2019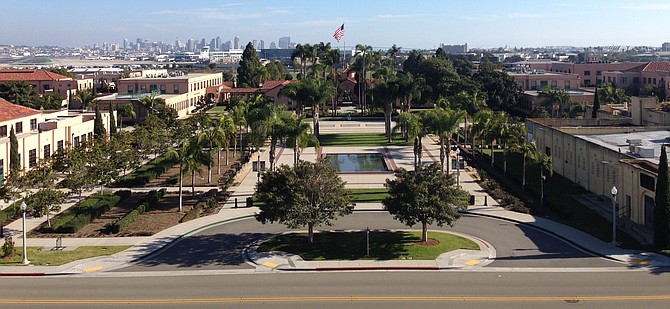 RiverRock Real Estate Group with headquarters in Newport Beach has been retained to manage the retail portion of Liberty Station on behalf of Pendulum Property Partners.
Based in Irvine, Pendulum Property Partners in partnership with The Seligman Group of Michigan late last year acquired 327,000 square feet of Liberty Station retail space for an undisclosed price.
The retail space is leased to more than 85 tenants, including Vons, Starbucks, Trader Joe's and Liberty Market Food Hall.
RiverRock also is the property manager for the NTC Foundation's Arts District property at Liberty Station.
The Arts District has more than 137 tenants in 17 buildings totaling 215,000 square feet.
"We look forward to working with the new ownerships of Liberty Station to ensure that the retail and cultural experiences are the best they can be and truly serve the public," said Shane Flanigan, regional vice president of RiverRock.
"These assignments reflect the evolving nature of property management in that they include artisans, creatives, entrepreneurs as well as well-known brands, all within an evolving mix of neighborhoods and districts," Flanigan said.
Liberty Station is the 360-acre former Naval Training Center on Point Loma that closed in 1997.
Real estate reporter Ray Huard may be reached at rhuard@sdbj.com or 858-277-8904.