Inseego Sees Revenues Grow with More 5G Customers
Thursday, May 9, 2019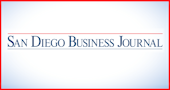 Inseego Corp., a San Diego company that makes internet of things (IoT) devices and wireless hotspots, saw its revenues increase in the first quarter. The company saw $48.6 million in revenue in the quarter ending March 31, a 4 percent increase from the first quarter in 2018.
The company continued to operate in the red, reporting a net loss of $7.48 million, compared with a net loss of $8.05 million in 2018.
Inseego Chairman and CEO Dan Mondor said the company would focus its efforts on developing and marketing its 5G products. The company is currently working with Verizon and other carriers to deploy its MiFi 5G wireless routers.
"Our strategy of investing early in 5G is paying off, as global service providers are showing great interest in our market-leading mobile and fixed wireless portfolio, which is reflected in a rapid increase in our opportunity pipeline," Mondor said in a news release. "Our 5G NR products are showing excellent performance with multiple customers and we are delighted to help them make the promise of 5G a reality in 2019."

Inseego made the biggest strides last quarter with its IoT and mobile solutions segment. It brought in $32.8 million in revenue, a 13.5 percent increase year-over-year.
The company's smaller business segment, enterprise software-as-a-service, declined. It brought in $6.19 million in revenue for the first quarter of 2019, down from $6.86 million in 2018.