SD 500: Stephan Aarstol
Wednesday, May 8, 2019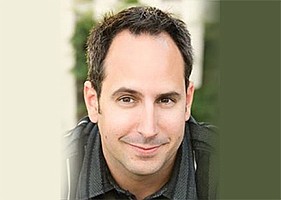 Stephan Aarstol
CEO, Tower Paddle Boards
SDBJ 500 recap: Stephan Aarstol is the CEO and founder of Tower Paddle Boards, which sells stand up paddle boards to consumers both online and through its store in Pacific Beach. Aarstol is best known for his appearance on ABC's "Shark Tank" in 2011, which landed a deal with Mark Cuban to receive a $150,000 investment in exchange for 30 percent of the company. In 2018, Aarstol launched a new business, NoMiddleman.com, an online "everything showroom" of handpicked products from direct-to-consumer brands. Aarstol is chairman-elect and serves on the executive committee of UC San Diego Moores Cancer Center. He is an advocate for shorter work days and wrote a book on the topic.
ALMA MATER
Western Washington University, University of San Diego
NOTEWORTHY
Tower Paddle Boards was featured as one of
Shark Tank's all-time best investments.