Sempra Energy Reports Q1 Results
Tuesday, May 7, 2019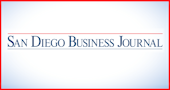 San Diego-based Sempra Energy reported Q1 2019 earnings of $441 million May 7, which represents a 27 percent increase year-over-year earnings from $347 million. The company reported a 14.3 percent increase in year-over-year revenues for the quarter at $2.9 billion. It said earnings per share reached $1.59 in Q1 2019 from $1.33 per diluted share in Q1 2018.
According to a financial statement from Sempra, its utilities business lines accounted for $2.5 billion in revenues while its energy-related business lines raised $383 million in revenue.
The energy company kept its 2019 adjusted earnings-per-share guidance of $5.70 to $6.30. 2020 earnings-per-share guidance has been set to range from $6.70 to $7.50.
Sempra Energy said it expects Oncor Electric Delivery Company LLC, Texas' largest utilities transmission and distribution company, which Sempra acquired in 2018, to close the acquisition of InfraREIT Inc. by mid-2019. The energy company also revised its projected share of run-rate earnings from its Cameron LNG facility in Louisiana to be between $400 million to $450 million annually, from $365 million to $425 million.
Sempra completed the disposition of $2.5 billion in US wind and solar assets in Q1 2019. The energy and utilities company reported $11.69 billion in revenue for fiscal year 2018.