San Diego Firm To Manage Hawaii Property
Tuesday, May 7, 2019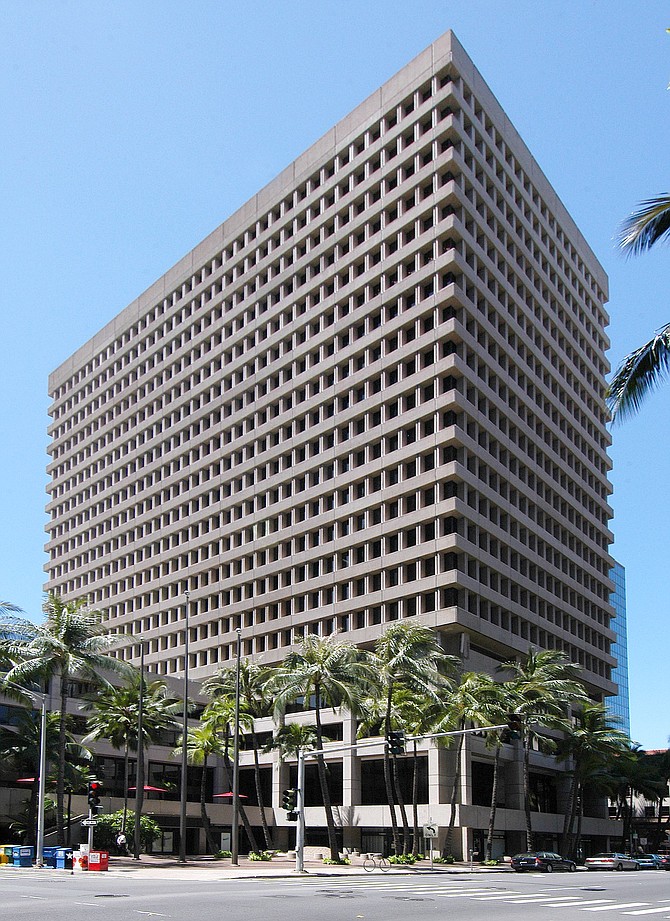 Parallel Capital Partners based in San Diego has taken over the management of $300 million of commercial and retail property in downtown Honolulu.
The firm will oversee day-to-day management and leasing for the 1 million square feet of property that includes the 550,000 square foot Waterfront Plaza and the 375,000 square-foot Davies Pacific Center.
Pacific Capital also will manage retail space in Waikiki Marketplace and King Kalakaua Plaza.
"Our firm will oversee several million dollars in improvements to these properties, maintaining the original Hawaiian design aesthetic throughout with a focus on enhancing the tenant experience through physical improvements, upgraded digital strategies and enhanced data analytics capabilities," said Matt Root, managing partner of Parallel Capital Partners.
"The amenity wars have put gyms and terraces into office buildings, and the ability to manage the experience of these amenities wins talent and tenants," Root said. "We are focused on collaborating with our tenants to create a workplace that appeals to an experience-driven workforce and attracts and retains the best talent in the marketplace."
Overseeing leasing will be Serena Longo and Jack Roney of CBRE's Honolulu offices.
Steven Sullivan, a former vice president of operations at The Shidler Group, will be regional vice president of Parallel Capital Partners in Hawaii.
Real estate reporter Ray Huard may be reached at rhuard@sdbj.com or 858-277-8904.