RETAIL: HRE PARTNERS WITH GE TO EXPLORE MANUFACTURING INNOVATION
Wheel Company Sees Future in 3-D Printing, Composites
Monday, May 6, 2019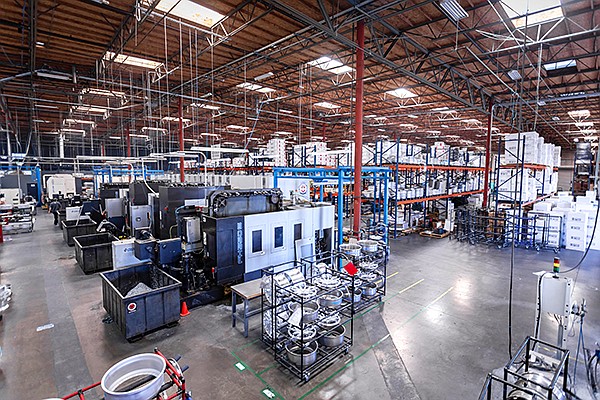 HRE PERFORMANCE WHEELS
CEO: Alan Peltier.
2018 Revenue: Approximately $15 million; 7 percent increase year-over-year.
No. of local employees: 48.
Investors: Chris Luhnow, Phillip Hillhouse
Headquarters: Vista
Year founded: 1978
Company description: HRE Wheels manufactures forged and cast aluminum wheels for high-performance and luxury vehicles.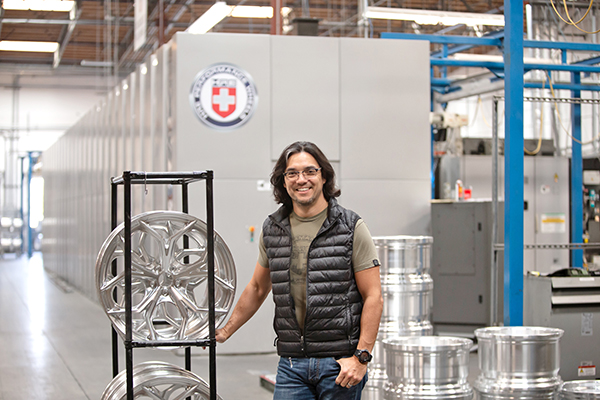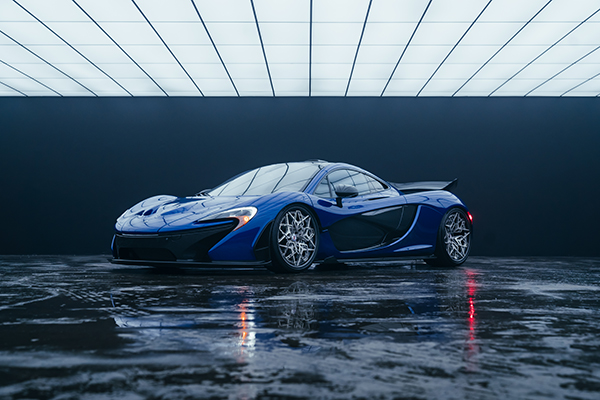 Vista-based wheel manufacturer HRE Performance Wheels has found a partner in its business development in General Electric. The Vista business and GE's 3-D printing research division, GE Additive, designed and manufactured one of the first 3-D-printed titanium wheels last November with the goal to research and develop 3-D printing techniques with high-end metals at an affordable price point.
HRE Performance Wheels, a high-end wheel manufacturer known for its aluminum forged wheels for both high-performance and luxury vehicles, partnered with GE Additive as part of its plan to remain at the forefront of composite use and high-tech manufacturing.
Those in the 3-D printing industry and academia say that while advances in technology are driving costs down, the high cost of raw materials to 3-D print are likely to keep overall manufacturing costs too high for commercial viability in the short term.
HRE has set its sights on two advanced techniques: 3-D printing and carbon fiber manufacturing, the latter of which transforms carbon-based substances (polymers) into high-strength fiber.
Opportunity Begins to Align With Price
The technology for 3-D printing, HRE president and CEO Alan Peltier said, continues to become cheaper and more widespread, and is allowing the company to explore working with materials that were once too expensive for commercial viability.
"What is so interesting about additive manufacturing (also known as 3-D printing) is that it is so early on, at least when it comes to metals, that we're still on a really steep ramp in terms of processing speed and cost," he said. "But we are starting to see those things change."
"[3D Printing] opens up a lot of things for us. Some of which would put us out ahead of the market. Some of the design stuff, we're trying to figure out how to do, but we also need to adjust so it is appropriate for what is out there."
Peltier said there is a market for both titanium and carbon fiber wheels in high-performance aftermarket parts, but the company has been constrained by the high cost of traditional titanium and carbon fiber manufacturing techniques.
Advancements in both carbon fiber manufacturing and the metal 3-D printing industries, according to Peltier, are allowing companies to move toward making 3-D printed titanium and carbon fiber wheels commercial viable products.
The wheel manufactured by GE Additive in 2018, which consisted of five interlocking pieces is only a part of a larger research project to manufacture wheels out of new materials at a more affordable cost for the company.
Using Composites
"We can get better on the design side, but there is only so much you can get from the materials," he said. "We can look at other alloys and all that, but we really want to look at composites (two or more materials) and additive manufacturing."
Peltier said while the company can cut down on costs by designing parts with less materials, HRE's designers can only do so much before looking to the composition of the materials themselves to drive down costs.
GE Additive and HRE Wheels will prototype more titanium wheels in the coming months, according to Peltier.
Specifically, he said HRE's greatest short-term opportunity is in designing and manufacturing wheels out of carbon fiber, while 3-D printing titanium at a competitive rate remains a long-term goal for both GE Additive and the wheel manufacturer.
"We had been looking at buying carbon fiber with other partners and buying parts, but we decided we needed to bring that in-house," he said. "We are going to develop [carbon fiber manufacturing] technology here."
Peltier, a former aerospace engineer at Northrop Grumman, said HRE has learned from carbon fiber production techniques used for aircraft parts and intends to adapt the technique for wheel manufacturing.
According to Eugene Olevsky, dean of San Diego State University's College of Engineering, 3-D printing has seen a surge in interest from plastic, metal and composite manufacturers.
He said while research into the commercial viability of 3-D printing is ongoing, quality and availability of resources to 3-D print — such as the refined titanium powder required to 3-D print in HRE's case — are likely to keep 3-D printing metal costs high, even as the technology becomes faster and more specialized. Costs related to equipment requirements are also likely to pose significant barriers of entry into 3-D printing, Olevesky said.
Since the company began forging its own wheels in 1993, HRE has tried to stay ahead in wheel manufacturing, Peltier said. The research partnership with GE Additive delivered the first 3-D printed titanium wheel one decade after the Vista manufacturer provided aluminum wheels for the Guinness World Record holder for the fastest production car in 2008, the SSC Ultimate Aero TT.
HRE Wheels, which began as a Japanese wheel importer and distributor in 1978, has found a market at the crossroads of luxury and performance car wheels. Peltier, a former B-2 bomber aerospace engineer, joined HRE in 1999 when it was only 14 people. He was appointed president in 2009 and has expanded HRE to a 48-person company.
Peltier said the company continues to make adjustments to its product line — which includes producing wheels at a lower price — in response to shifts in demands. HRE has traditionally offered wheels starting at $1,200 per unit and ranging up to $2,900 per unit, but the company now sees growth on its more affordable product line that starts around $600 per unit.
Peltier said the company has targeted its assembly line procedures and marketing efforts to drive bottom line sales. The CEO said the company saw a 7 percent increase year-over-year revenue for 2018, and that the company has grown in revenue by about 20 percent since 2014.
The company's popularity worldwide, he said, has also allowed the company to thrive in the European and Asian luxury wheel manufacturing business. And the company's recent separation from its subsidiary in Germany has proved positive so far, Peltier said.
Innovation Is a Must
"All of our marketing and all of our presence is driven by our domestic sales. Our domestic sales drive the international sales. If the HRE brand becomes stale or we fail to innovate or our quality declines, you're going to see that in our domestic sales. Our sales will decline and that is going to take the cache out of international sales," he said.
Peltier said the company is concentrating its international business development efforts on the European market and China.