SD 500: Joe Beery
Monday, May 6, 2019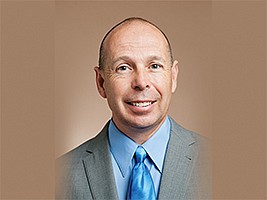 Joe Beery
Senior Vice President And Cio, Thermo Fisher Scientific
SDBJ 500 recap: Joe Beery became the senior vice president of information technology and chief information officer of Thermo Fisher Scientific in 2014, following its acquisition of Life Technologies, where he served in the same role. Thermo Fisher employs about 1,600 people in Carlsbad. Beery leads Thermo Fisher's global IT infrastructure. He came to Life Technologies from Invitrogen, which merged with Applied Biosytems in 2008.
ALMA MATER
University of New Mexico
NOTEWORTHY
He was CIO of one of the major airlines during the Sept. 11 terrorist attacks.