Jack in the Box Extends Revolving Credit Facility
Monday, May 6, 2019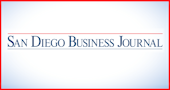 Kearny Mesa-based Jack in the Box Inc. announced it agreed to an extension of its $900 million revolving credit facility on May 2. The facility, set to mature in March 2020, was extended by 12 months to mature in early 2021.
Jack in the Box (NASDAQ: JACK) said it has drawn and used approximately $748.3 million for corporate purposes and letters of credit.
The corporation said the interest rate on the facility is based on the company's leverage ratio and can range between 1.25 percent above the London Interbank Offered Rate (LIBOR) benchmark and 2.25 percent above the benchmark. Interest rates after the credit facility was amended held at LIBOR + 2.25 percent.
"The company continues to explore a range of strategic and financing alternatives to maximize shareholder value," The corporation said in a prepared statement. "Potential alternatives could include, among other things, a sale of the company or executing on the company's previously announced plans to increase its leverage. The company's board of directors has not set a timetable for the conclusion of this process, nor has it made any decision related to any strategic or financing alternative at this time."
Wells Fargo Securities served as the lead arranger and bookrunner of the amended facility.
Jack in the Box shares dropped in value by 21 percent in 2018 year-over-year. The restaurant chain said it was considering a sale or taking on more debt in its Feb. 21 earnings statement.